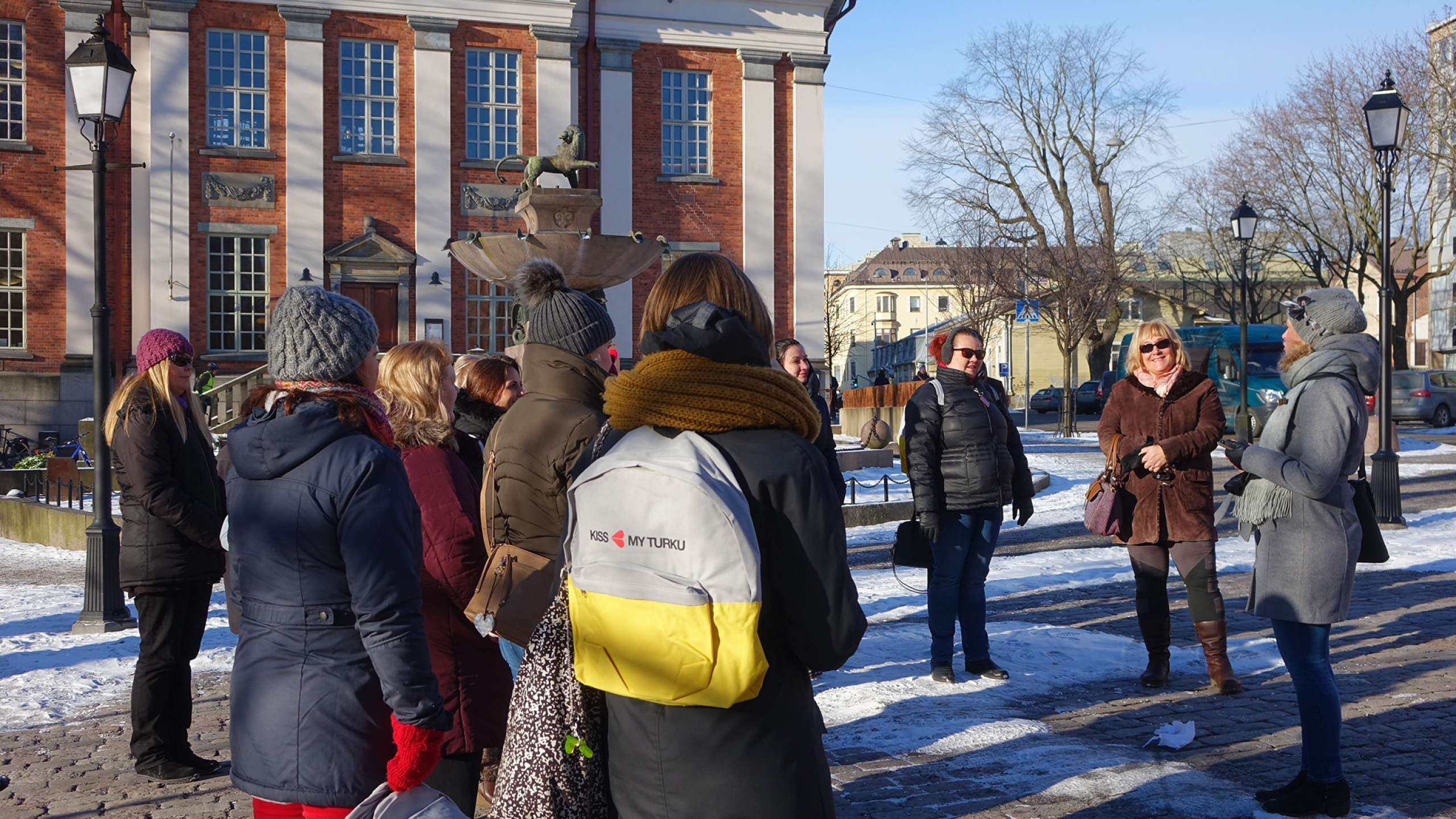 Join a walking tour and help keep Turku green
There's nothing like exploring Turku on foot. It's the perfect way to appreciate the bright-coloured buildings, the bustling riverside, and the surprising sculptures strewn around the city. Plus, it's good for the environment.
Walking tours are popular among travellers, but they are also enjoyed by locals, who come to see their hometown from new and different angles. Visit Turku's most popular tours this year have been those that cover darker stories: Mysterious Turku, Turku Dark Side and Sins and Vices in Old Turku. Visit Turku's tours are always led by skilled professionals, in other words, authorised guides.
Visit Turku offers a huge range of guided walking tours; it's all part of our commitment to promoting sustainable tourism. Visit the island of Ruissalo on our 'Ruissalo Nature Walk' tour, and you'll understand why we care so deeply about protecting our pristine surroundings. Ruissalo is not only home to the largest oak forests in Finland, but also to the hundreds of species dependent on these ancient trees. By joining a walking tour and keeping your carbon footprint to a minimum, you'll be doing your part to safeguard their future.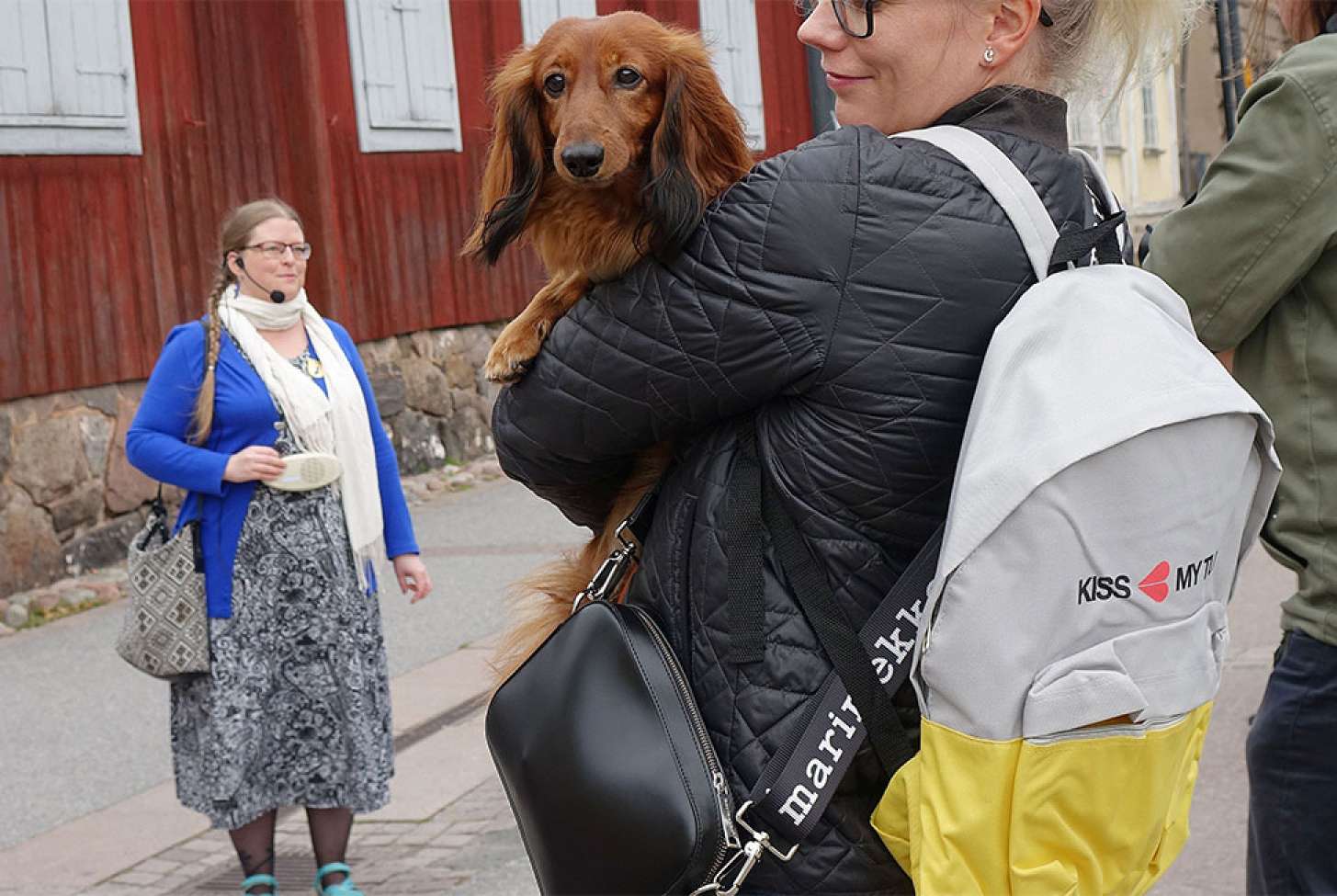 Want to explore the banks of the Aura River, the local's beloved living room, or admire architectural masterpieces designed by Alvar Aalto and Erik Bryggman? We've got a tour for you; in fact, we've got a tour to suit just about everyone! If you're a foodie, you'll love learning about how tastes have evolved since the Middle Ages on the 'Turku Tasting Tour', while Nordic noir fanatics can indulge their passion for the grim and grisly on 'Mysterious Turku'. Hear stories about the city's shadier side that will send shivers down your spine! Check out even more tours here.
We all know sharing is caring, which is why some of our ready-made walking tours are designed for groups. Take the 'Turku Design Tour', for example, where you'll learn about the city's long and proud handicraft history as well as visit some modern boutiques. It's perfect for those curious about Finnish styles, trends, and much more, so grab some friends, split the cost, and head on your way!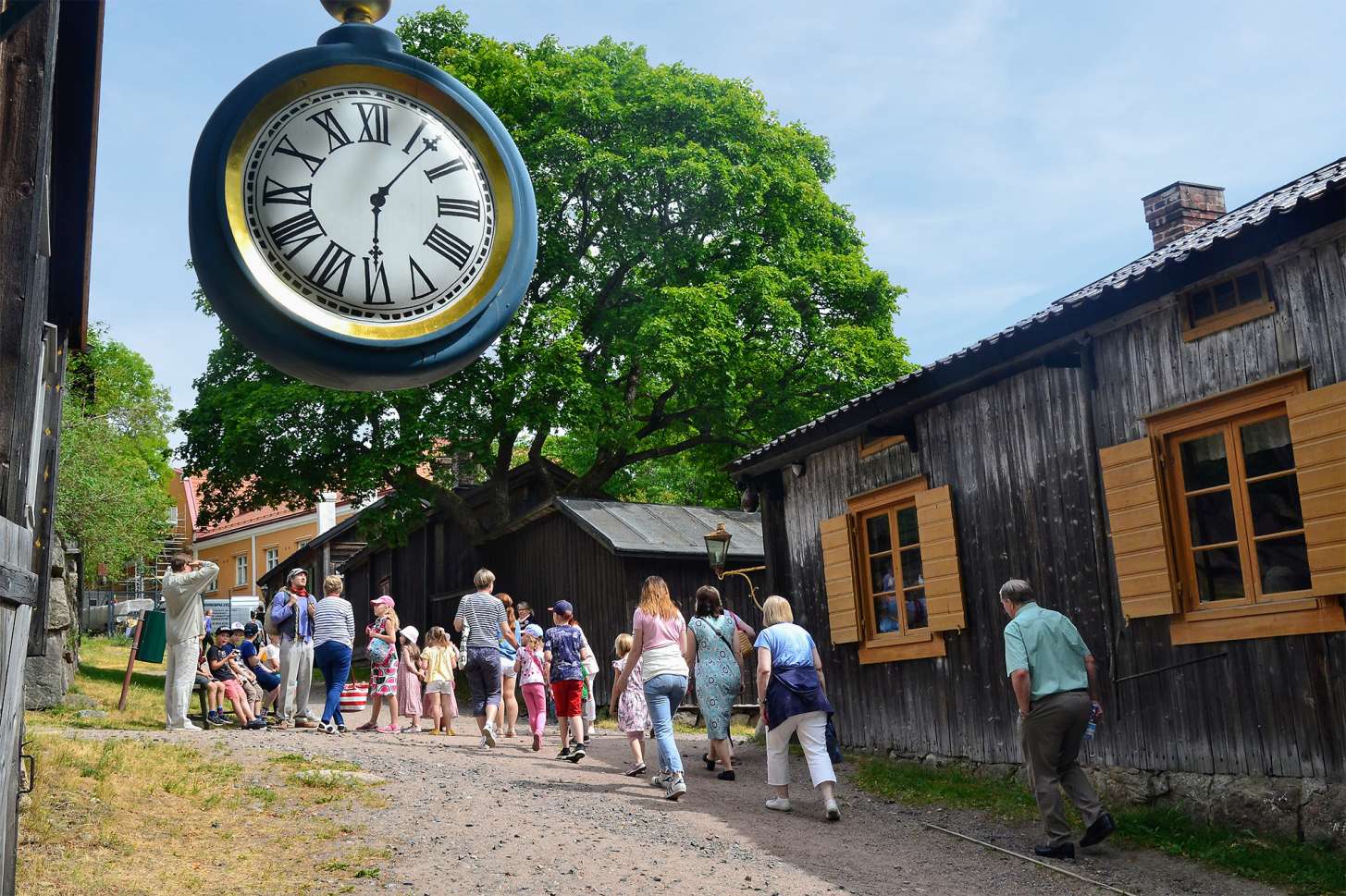 Of course, you don't need to be part of a group, you're also welcome on your own! We're super flexible and we're happy to arrange a tour just for you (and a plus one if you like). Our tours can be booked to suit your schedule and tailored to your wishes. What's more, our professional and knowledgeable guides speak multiple languages, so you can get the most out of your experience.
Want to know more? Get in touch with our friendly team on +358 2 262 7900 or shoot them an email at sales@visitturku.fi.
More information
Text Kathleen Cusack. Photos Pekka Vallila, Susanna Pietilä and Maija Ryyppö.