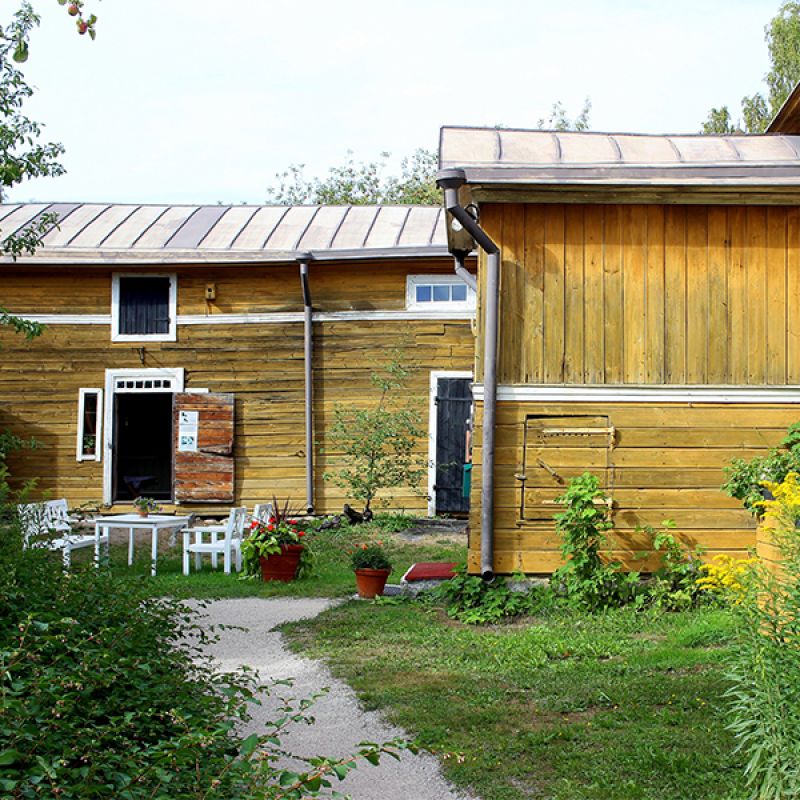 The Wooden Homes of Uusikaupunki
Become enthralled by the charm of the wooden homes of Uusikaupunki. The central area of Uusikaupunki is alive with more than 600 pastel-coloured wooden homes. According to the Finnish Heritage Agency, the large area of wooden houses is one of the best-preserved Empire-style wooden towns in Finland, which still function as homes. You can even stay in the area at one of the wooden houses, e.g. at Amanda, Olga or Ruustinna.

At the Wahlberg Museum, visitors can marvel at the tobacco tycoon's intricate bourgeois home, where the silk-skirted ladies of high-society once swished under the painted ceilings almost 150 years ago. Upstairs, plunge into a whirlpool of maritime shipping.

Dozens of idyllic wooden homes, courtyards and gates are opened for visitors to admire on the 3rd and 4th September. At the Old Houses event, explore what fascinates you the most. Whether that's an interest in remodelling, traditional renovation techniques, interior design or gardening, the tour of the old houses is guaranteed to be both informative and inspiring. Some locations also offer courtyard cafés and flea markets.
visituusikaupunki.fi