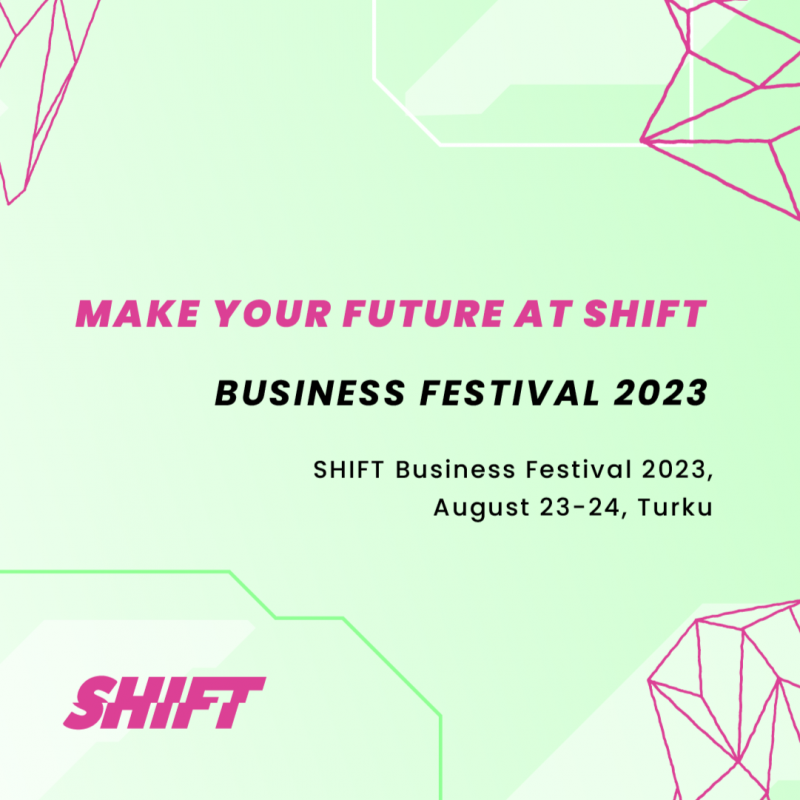 SHIFT Business Festival
SHIFT is for people who think business as usual is not good enough. We bring together growth-oriented people and businesses to challenge their thinking regarding the future. Will you be there on the 23th and 24th of August to MAKE YOUR FUTURE?

SHIFT is not a conference but a festival for setting your eyes on the future and growing your network in a relaxed atmosphere filled with people, food, drinks and music combined with a stage program diving into the future of business, technology and sustainability.
theshift.fi