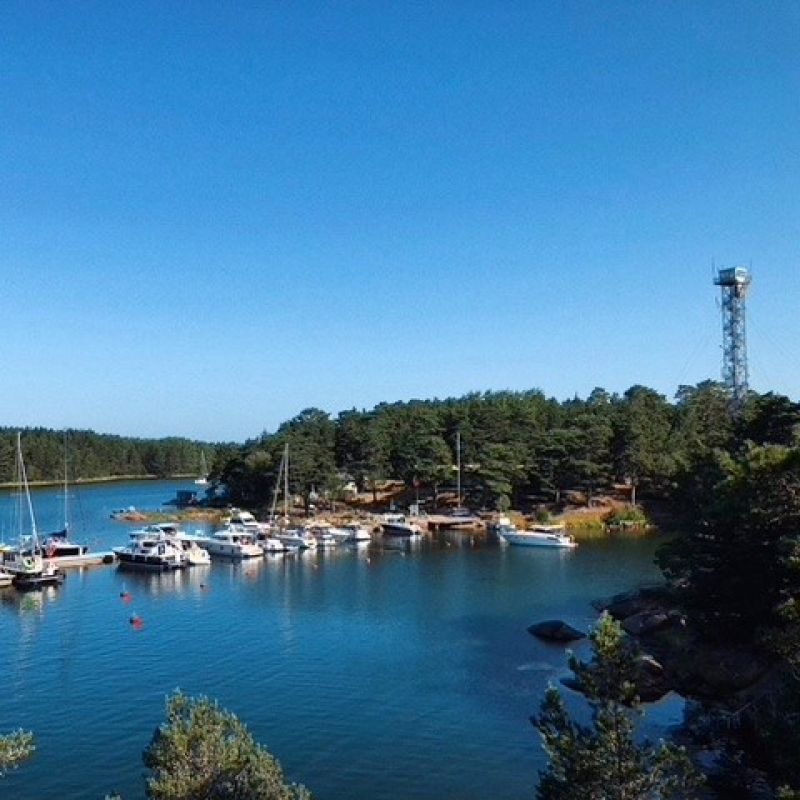 Bödo Guestharbour
Bodö's guest harbour and bistro café, which opened in 2016 is situated in the Archipelago Sea and operates out of an old coast guard station with the island's tower still being used by the military today.
Today the island's main attractions are the sheltered guest harbour, bistro café, unique floating sauna, small shop, bed & breakfast with four guest rooms, beautiful nature trails to the south and east of the island. The island is accessible via a boat or a ferry M/S Falkö from Kirjainen.
There is lots to do and enjoy on Bodö in spring, summer, and autumn, from sipping ice-cold drinks on the terrace and sampling the delicious food including homemade burgers and pizzas to a relaxing floating sauna and dip in the sea straight from the pontoon.
bodo.fi