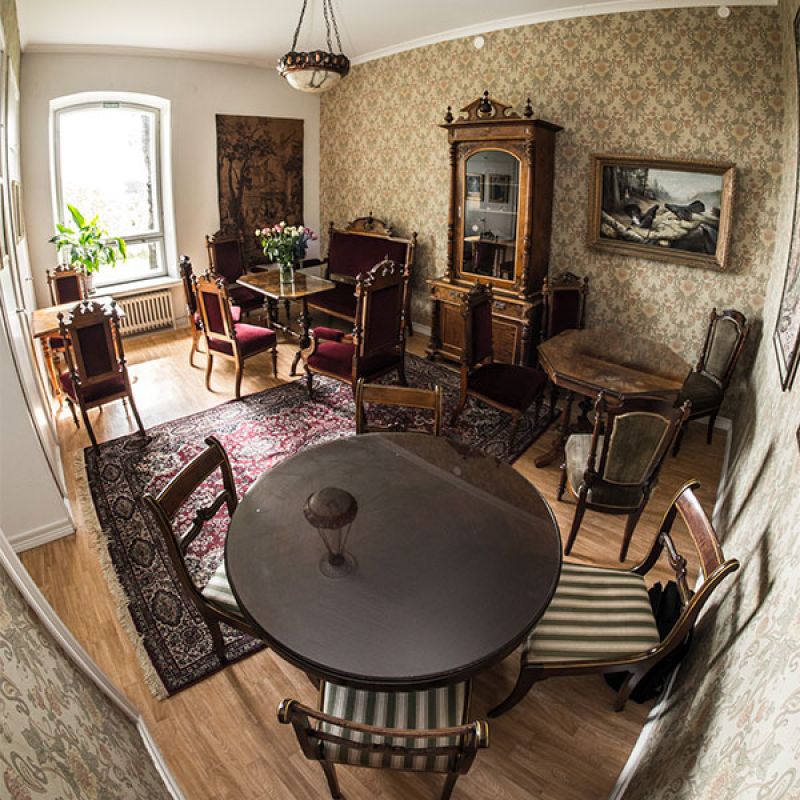 Kakolanmäki Hill Museum and Cafe Kakola
Since 1853 the country's worst villains and murderers have been locked inside the bleak walls of Kakola. The futures of thousands of men have been lost behind the iron doors and granite stone walls. The Kakolanmäki Hill Museum will present these stories to the visitors. In the warden's old horse stables are a collection of photographs and artefacts from a hundred years ago. A large part of the artefacts are donations from the families of Kakola's former prison guards. The summertime Cafe Kakola operates in the park courtyard from the house of the old prison warden, built in 1879.

Here you can enjoy your coffee in a prison-style tin mug! And in the summer you can enjoy cold refreshments on the cozy outdoor terrace.
kakolankruunu.fi