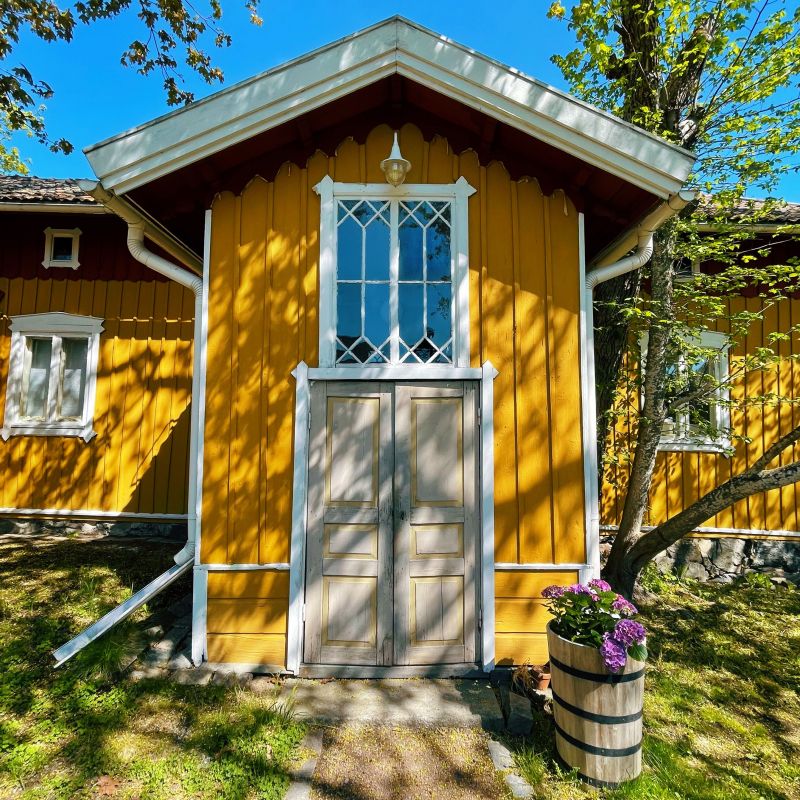 Taattisten tila
Taattisten tila – farmstead B&B and art experiences in the idyllic countryside of Merimasku.

Taattisten tila farmstead B&B combines the hospitality of a traditional farmhouse with a carefree atmosphere and stunning archipelago nature. The farm's colourful history dates back to the 16th century and now houses a B&B and artist's residence. The farm is well connected along the Archipelago Trail in Naantali's beautiful archipelago. Stay in the historic courtyard buildings or the atmospheric log cabins in the nearby forest.

Breakfast consists of food grown on the farm and sourced from local producers. Spend time on the farm breathing deeply, relaxing in a hammock shaded by lilac trees, or be active exploring the nature trail, paddling on the lake or watching the animals in the yard.

The summer programme includes food and art events, information and updates for which are found by visiting the Taattisten tila website.

taattistentila.fi