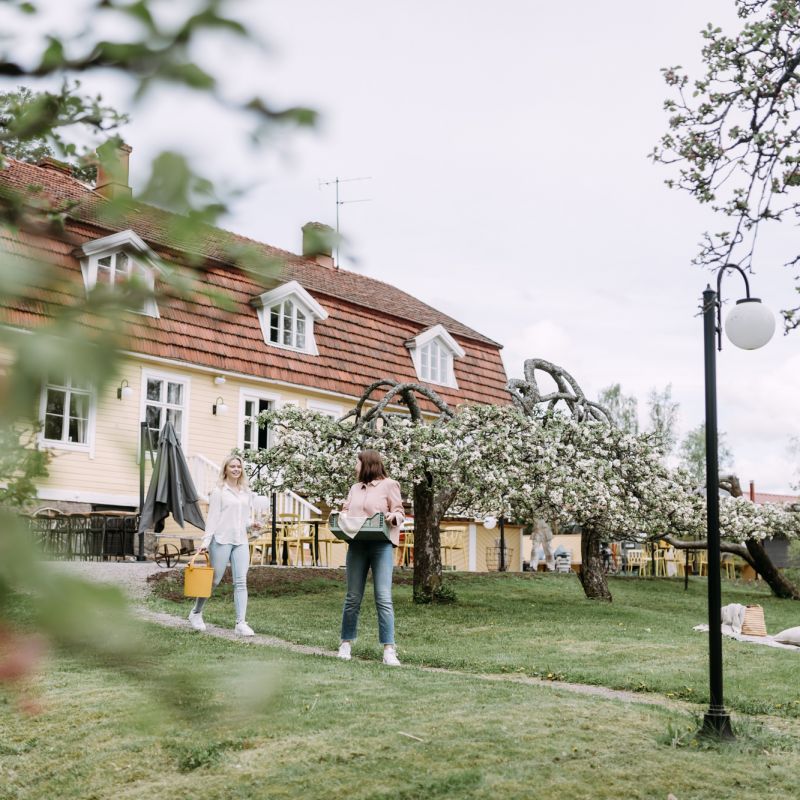 Tammiston Kuulas
Our B&B is cosy 5 room small hotel in over 100 years old building that use to be owners child hood home and an old farm house. Each room is different and furnished with old furnitures.
Tammiston B& B offers also self catering apartments in Naantali old town if you like to stay like local. We rent also cottages and even a travel park for campers. Turku city centre is only 10 minutes away by car, Naantali & Moominword 3,5, km away.

During the summer season restaurant Kuulas is operating Tammisto´s back yard`s terrace where the sun is shining all day long. Our kitchen`s heart is char coal grill and we use local, fresh products and like to offer dishes what you can`t find anywhere else. Old Finnish songs are playing in the background and our fluffy friends, the sheep, are grazing in their pasture nearby. Over a hundred years old apple trees are just a few metres away from your table and if you like, you can crab a rug and have a coffee and dessert sitting under the tree. We also sell Picnic baskets that you can enjoy in our beautiful garden.

tammiston.com