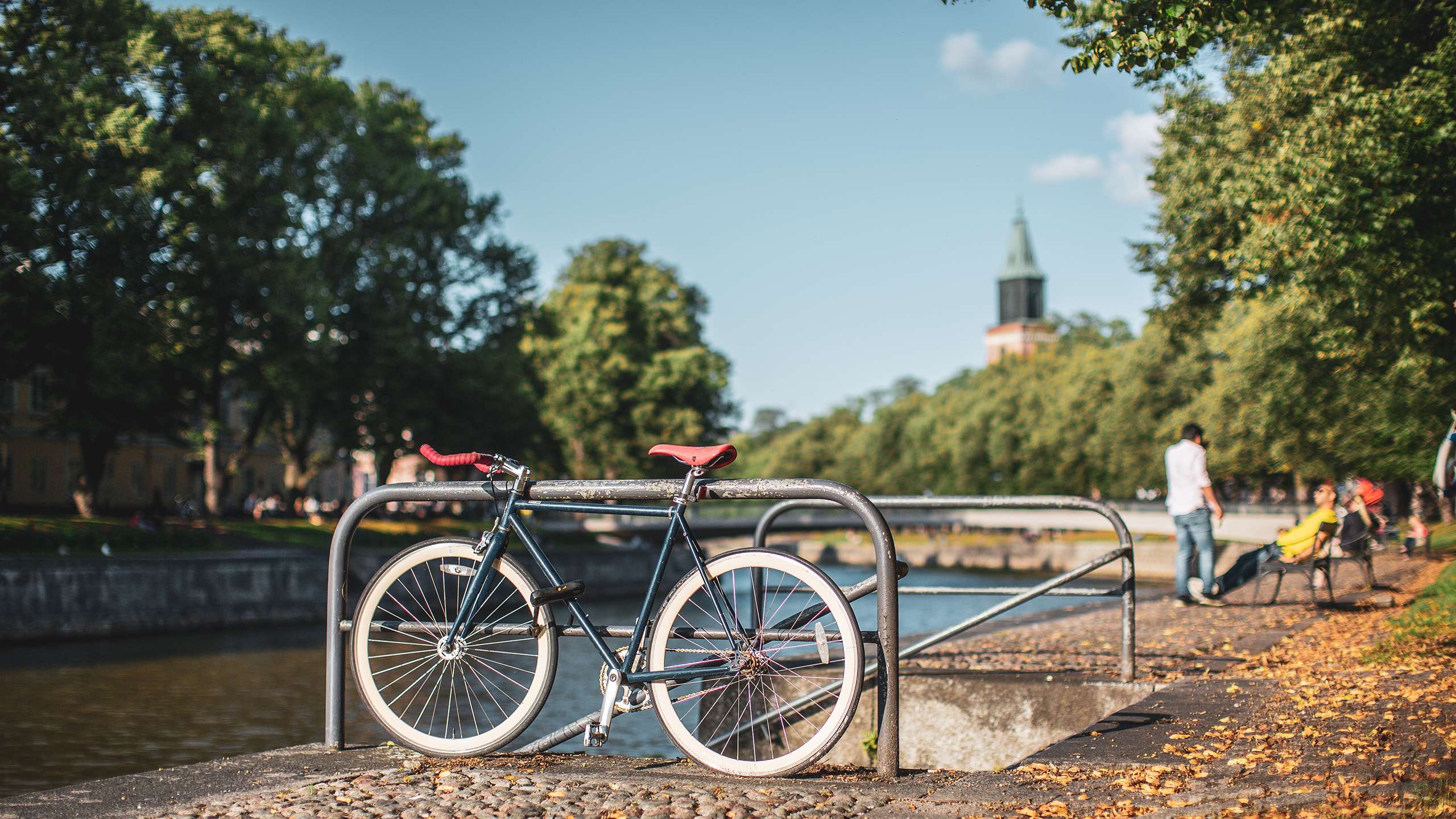 The Turku region cycling route No.1 – route along the River Aura shore
HEAD OUT ON THE BIKE TRAIL TO ENJOY TURKU'S HISTORICAL ATTRACTIONS AND EXPLORE THE STUNNING LANDSCAPE OF THE RIVER AURA ROUTE!
Total distance: approx. 14 km
Duration: about 2 hours
Difficulty level: Easy
On our easy routes, you'll find the kilometres accumulate with ease. Along the loop, enjoy the historical sights and stunning scenery of the River Aura. Many of Turku's museums are also within easy reach. The route follows both sides of the River Aura and you can ride around on a convenient city bike. You'll find several of the 'Föli' bicycle stations along the riverbank. It's up to you where you begin and what kind of route you take. For example, if you so wish, you can go only as far as the Tuomaansilta Bridge. The route runs upstream from the Föri ferry along the Itäinen Rantakatu street, if you go in an anti-clockwise direction that is.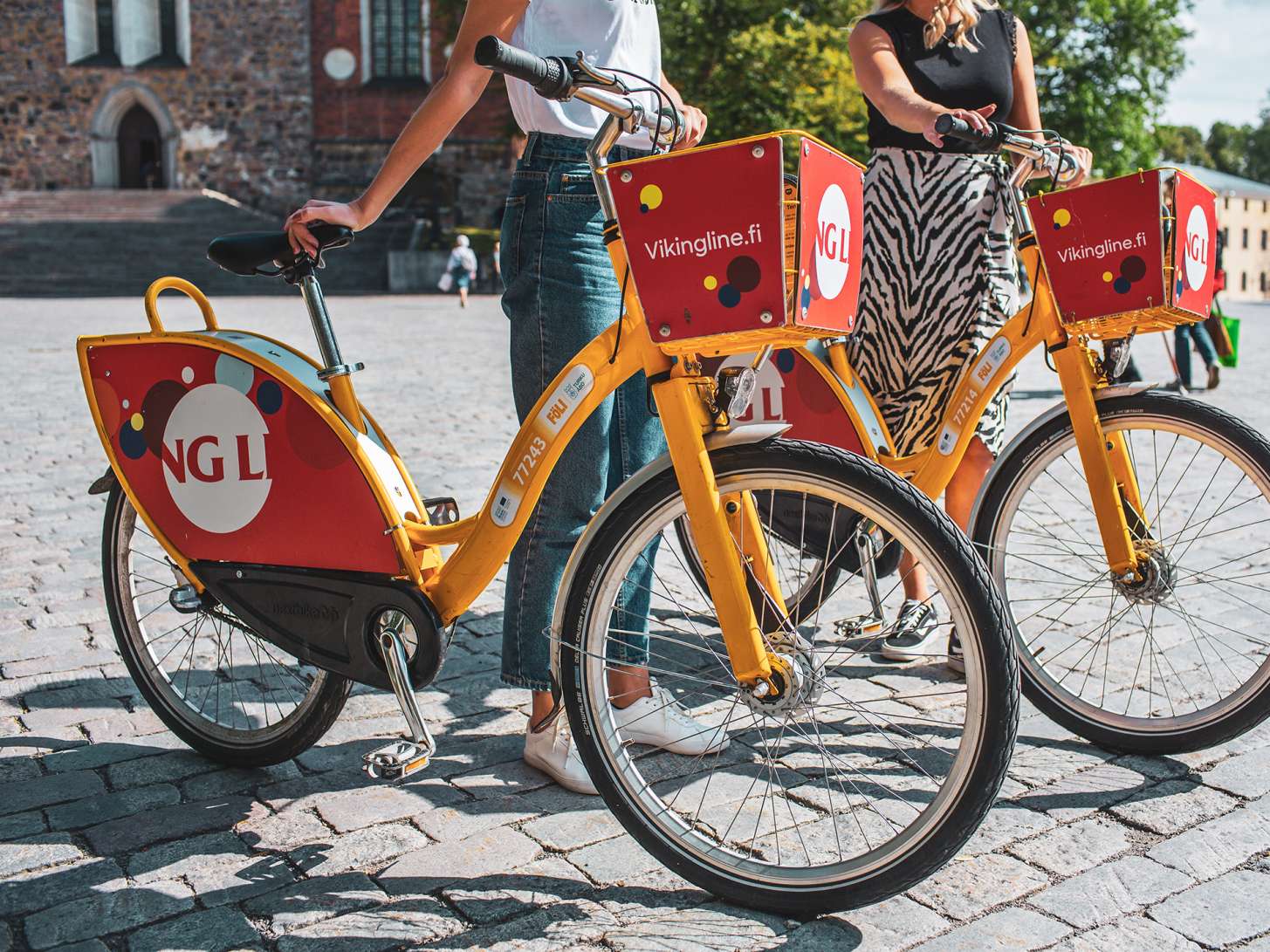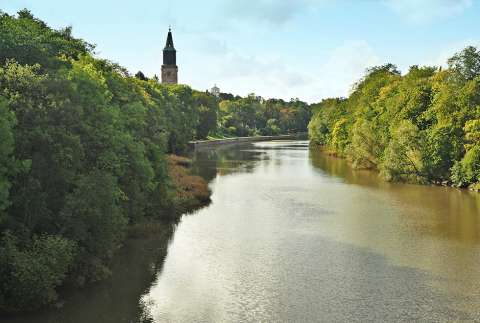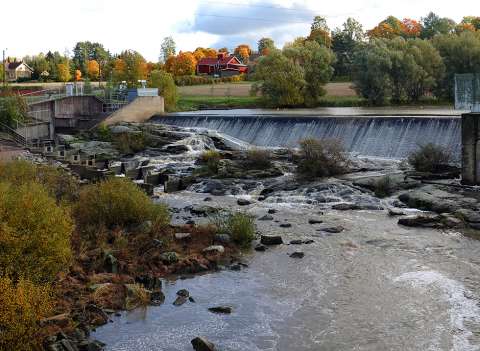 At this turning point, pass back under the modern Halistensilta Bridge on the other side of the river. The return journey to the railway bridge is also a gravel road. There is a rural atmosphere, despite being nearly in the heart of the city. Take time to pause, look around and enjoy the peaceful surroundings. Can you spot the three medieval stone churches?
The church of the bishop was originally located on Koroinen peninsula before the Cathedral was built. The location is now a significant historical site, although no visible remnants of the church really remain. The site of the church also provides scenic views. Ride carefully at this point, as the road and the bridge over the Vähäjoki River are quite narrow. Use the outdoor gym located next to the bridge to give your arms a good workout. Give some nourishment to the soul by admiring the art work of Eero Merimaa entitled Joitakin teknokukkasia (Some Techno Flowers), standing by the path just before the railway bridge. Motion detectors will trigger the colourful poles to light up in the dark at dusk.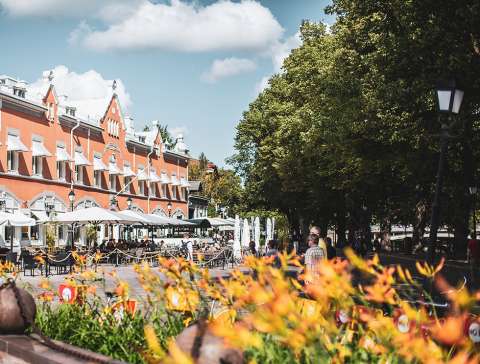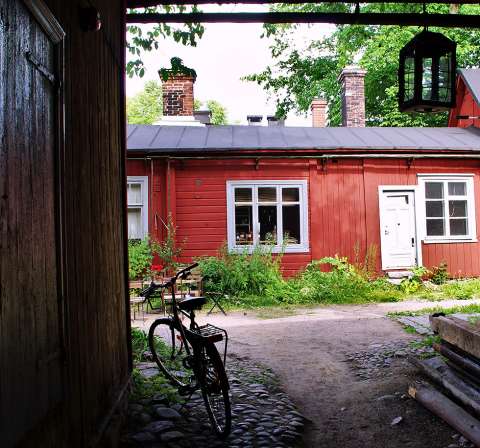 And don't forget about these:
Riverboats
Text Veli-Matti Rissanen. Photos Jemina Sormunen & Visit Turku.