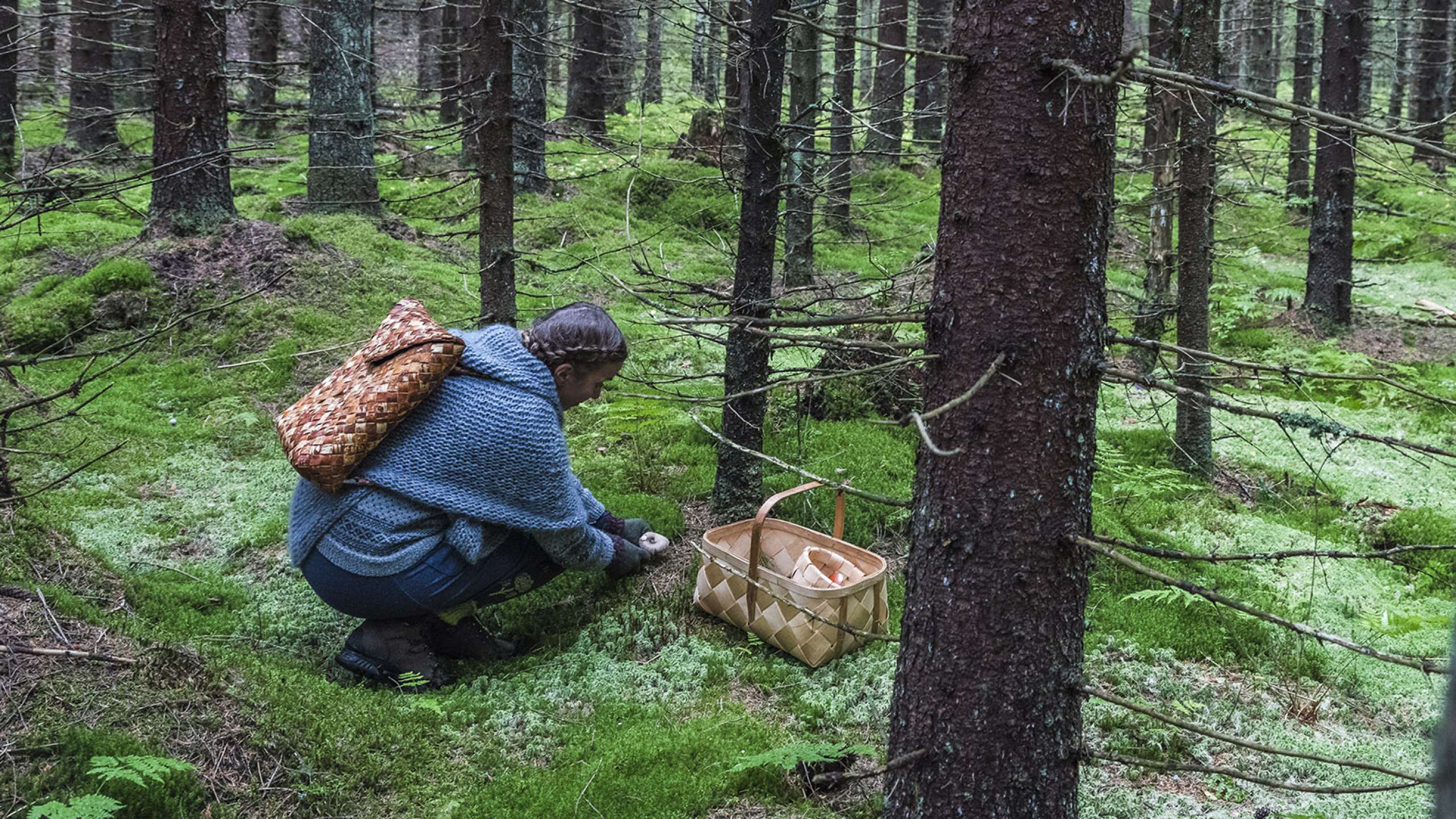 Finnish forest – the natural key to well-being
Have you heard about the healing powers of the forest? Turku has a lot to offer for those who want to get close to greenery – both in and out of the city center!
"The leafy forest ringing clear
What bliss it is to hear…"

Aleksis Kivi, The Finnish Land
With 75% of its area covered in trees, Finland is Europe's most forested country. For those living here, the forest is a place to relax and think, look for inspiration, reconnect with nature, and recharge. Living close to forests might even be one of the reasons for the famous Finnish happiness. Research shows that spending time in nature has real, quantifiable health benefits, both mentally and physically. Even a couple of minutes around trees or in green spaces is said to improve health.
In many countries, cities and forests are seen as two opposing concepts, but in Finland, they are perfectly combined, both by nature and by smart city planning.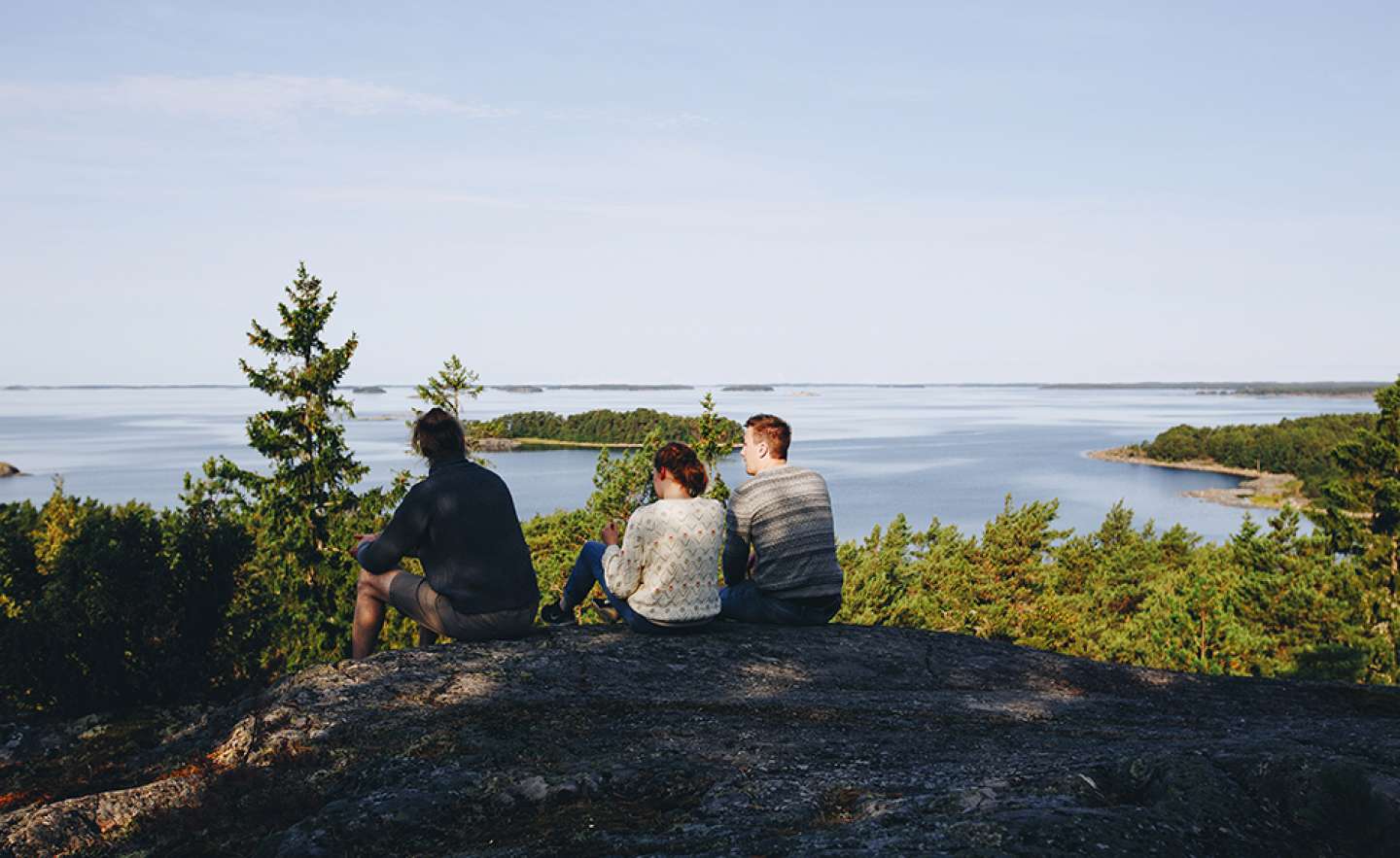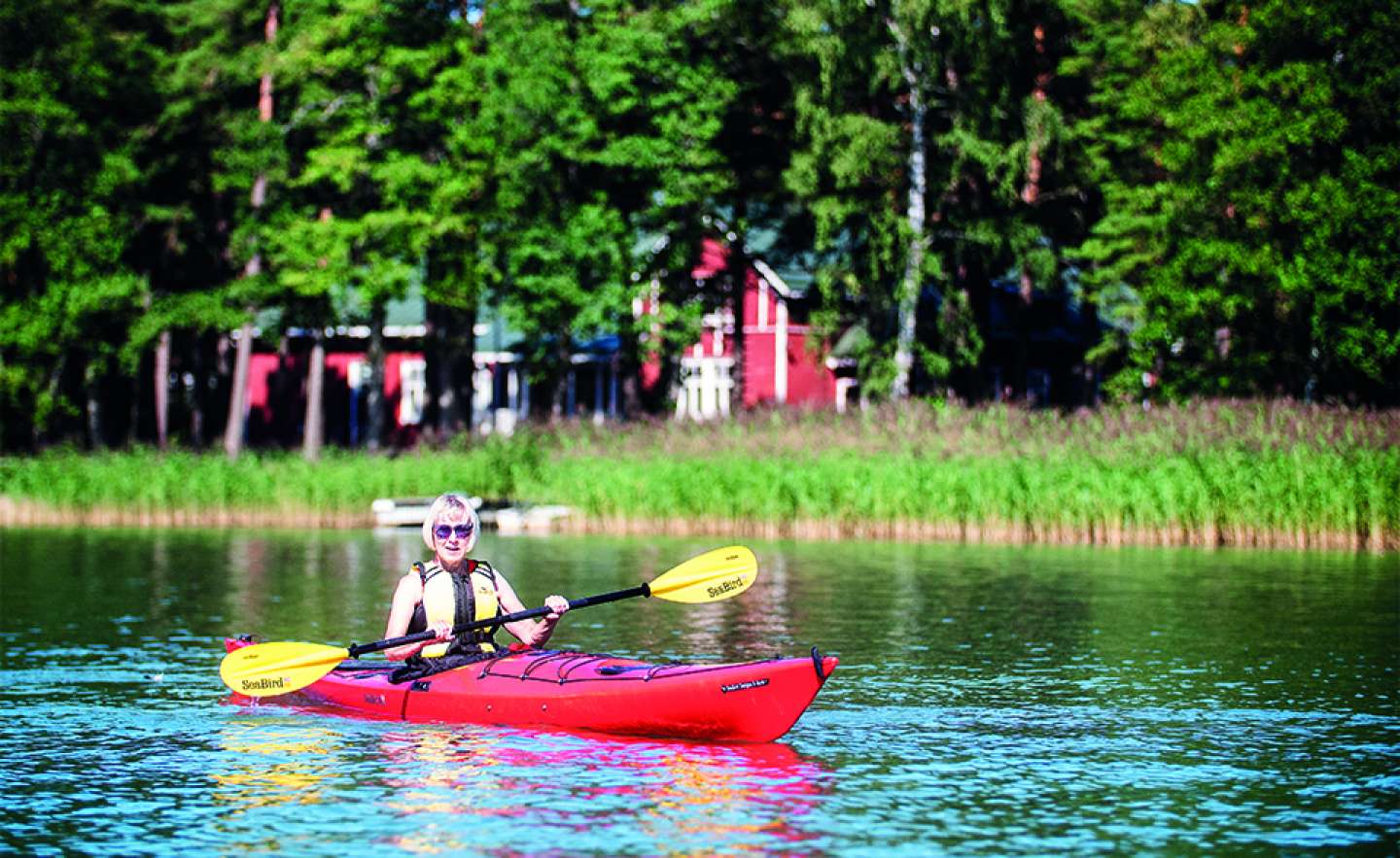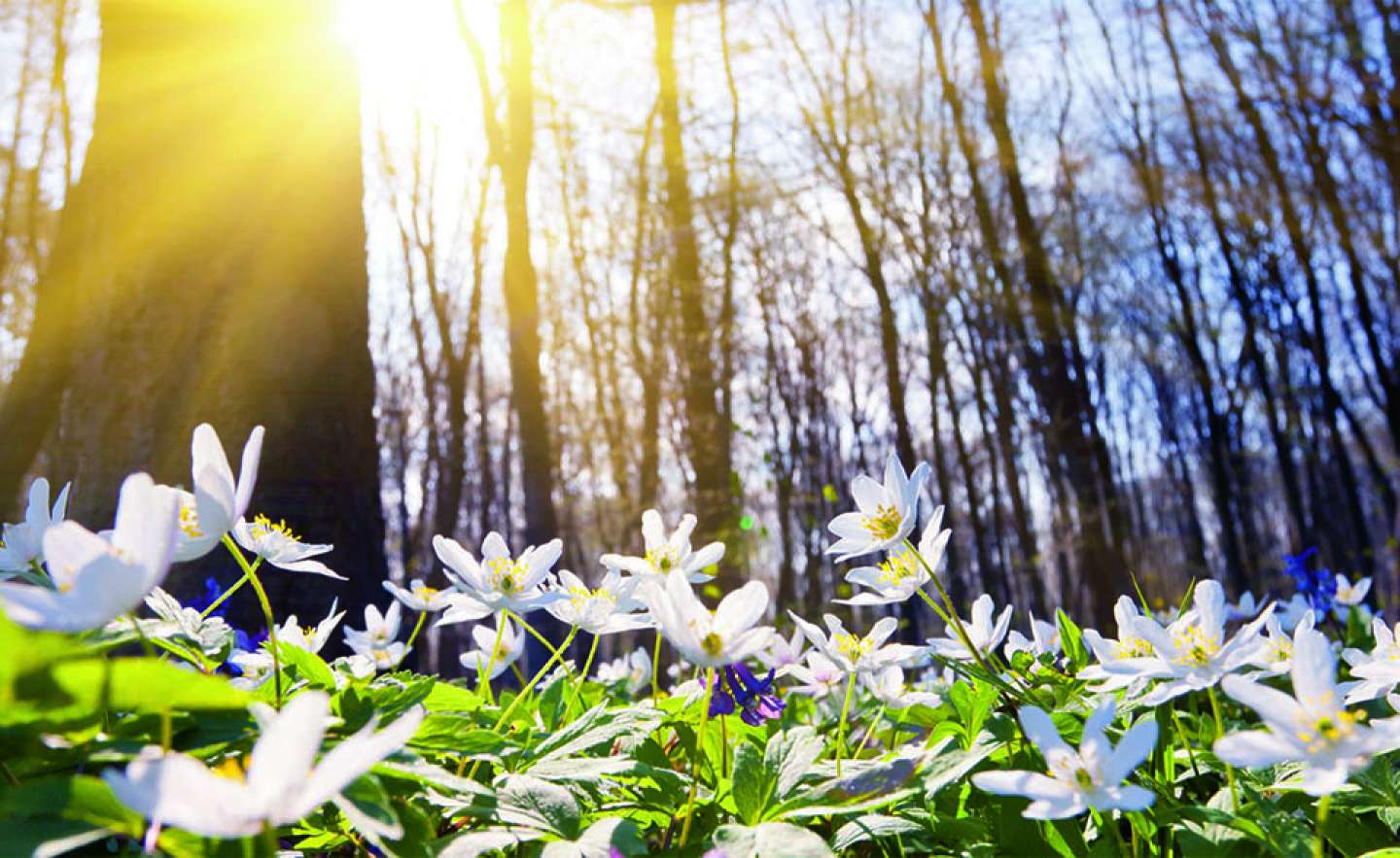 Turku is a good example of an eco-friendly city, where urban areas exist in harmony with nature. Close to the city center, you will find the oldest and biggest city park in Finland: Kupittaa. It's an ideal place for jogging, walking with dogs, skating, biking, and swimming, as well as enjoying an ice cream or a tasty lunch on a sunny summer's day. The place has a lot to offer for families with children and many activities here are free.
Another beloved spot is Vartiovuori Park, which is especially popular among university students who celebrate Vappu (May 1st) here every year with a picnic. The picturesque Samppalinnanpuisto Park is another place where locals love to spend their summer days. They can often be found swimming at the Samppalinna Swimming Stadium, walking, running, and relaxing, while taking in the great view over the city.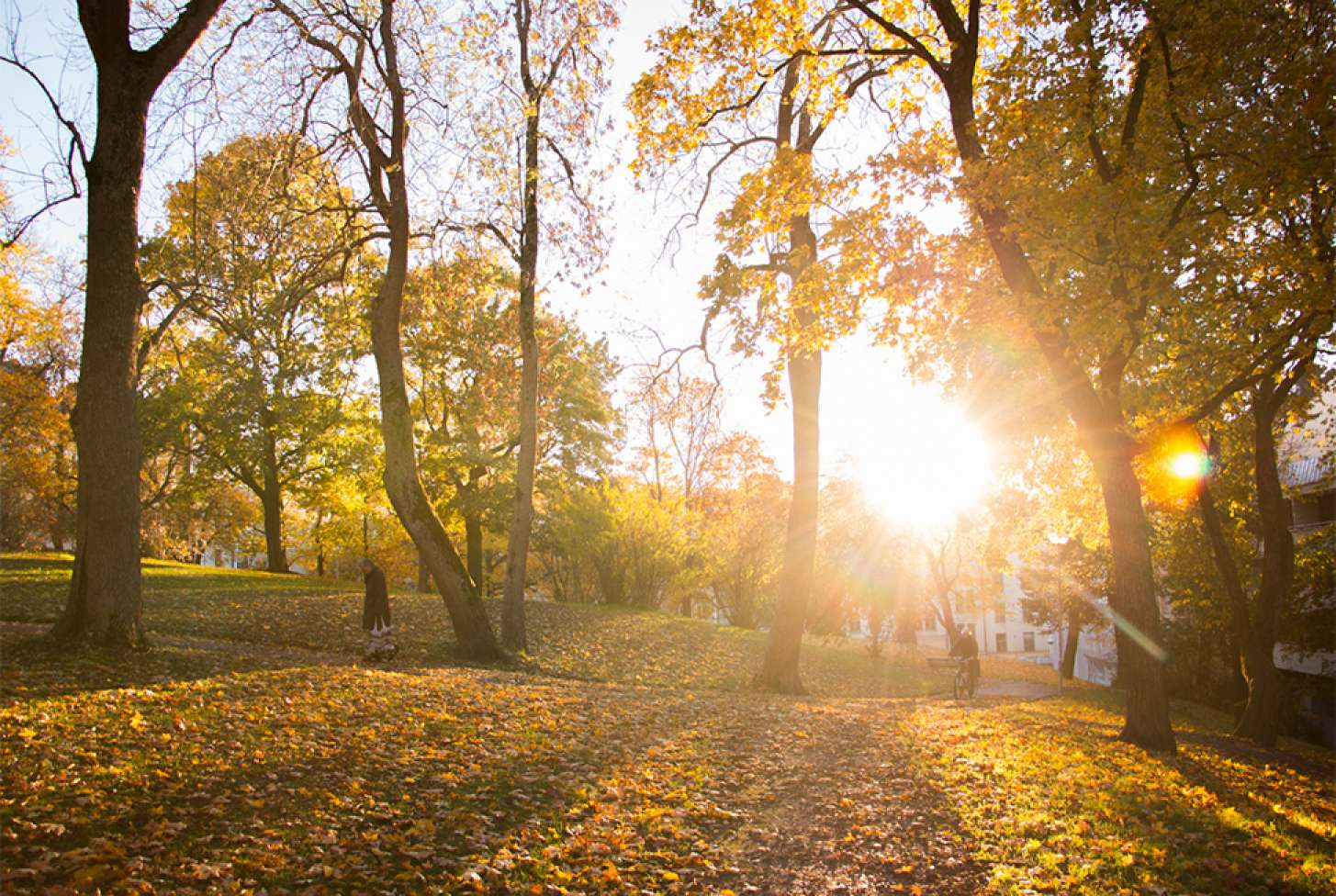 Turku National Urban Park is a special place in the city. The area extends 15 kilometers, stretching from Airisto, along the Aura River, and through the city. The idea of this park, one of several national urban parks in Finland, is to preserve valuable biodiversity in a culturally and historically rich city environment. Enjoy an evening stroll along one of its nature trails and listen to the birds singing. Let the green color soothe your eyes and renew your energy.
An easy way to escape the downtown buzz is to follow the Aura River upstream to the idyllic Koroinen area. Here, Turku was born 800 years ago. Take a picnic and enjoy the peaceful countryside views or relax at the nearby café with a cup of fragrant coffee.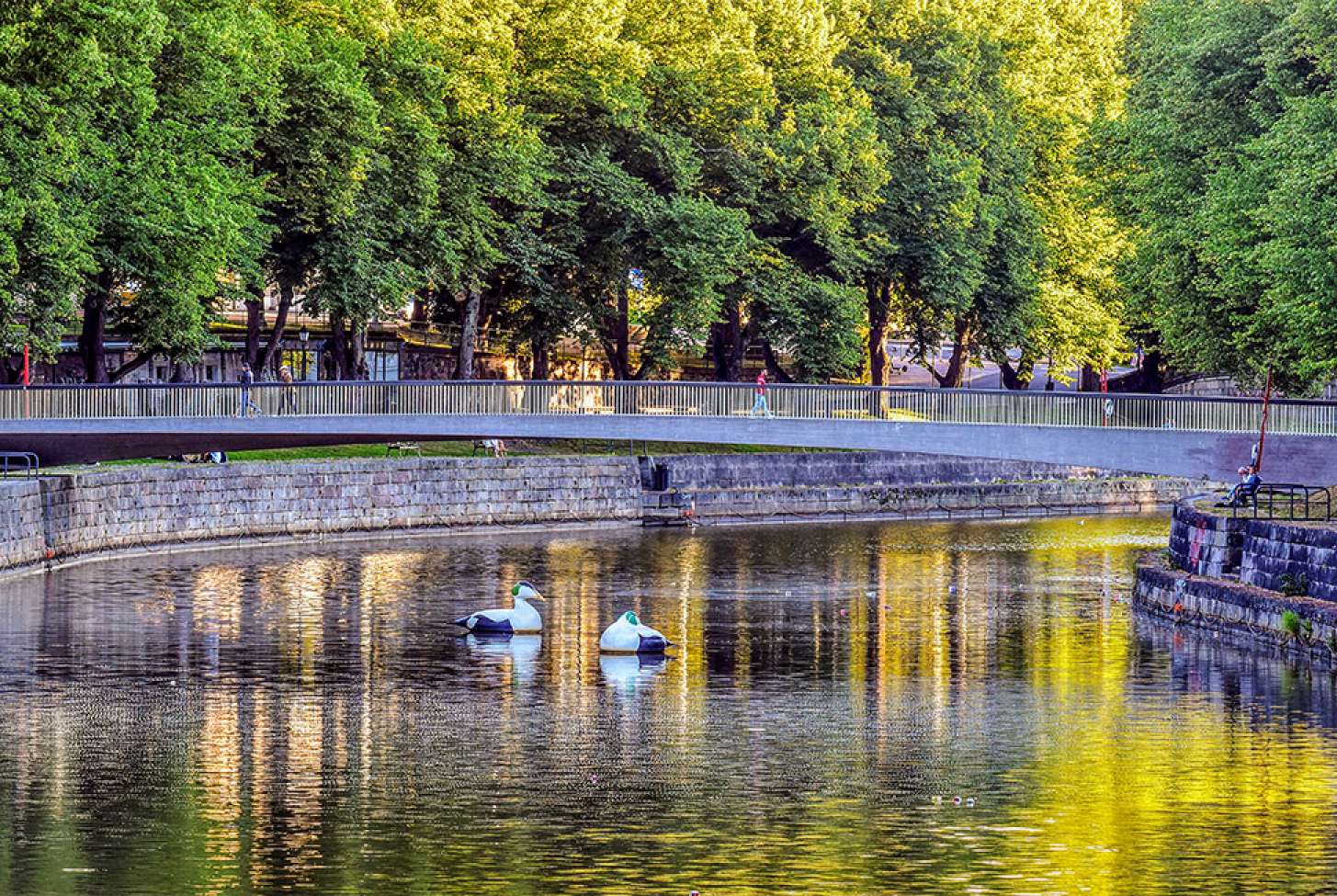 For those who want to get to know Finnish forests even more whilst still sticking within the city limits, I recommend visiting Ruissalo Island. This spectacular place is part of the famous Finnish Archipelago and widely regarded to have the most unique forests in Finland.
It was used as a hunting area by the royals in the 16th century and still today it is a biologically rich nature reserve with the largest number of oak trees in the entire country. It is easily accessible by both land and sea; you can hop aboard a water bus or even a regular bus from the city center.
Ruissalo also offers its visitors plenty of outdoor activities year-round with its nature trails and beaches as well as birdwatching and picnic spots. If you would like to explore the island with an experienced guide, Visit Turku has a great tour, offering the opportunity to take a nature walk and enjoy a barbecue. For those looking for an unforgettable experience, I suggest spending a night on the island in a tentsile tree tent.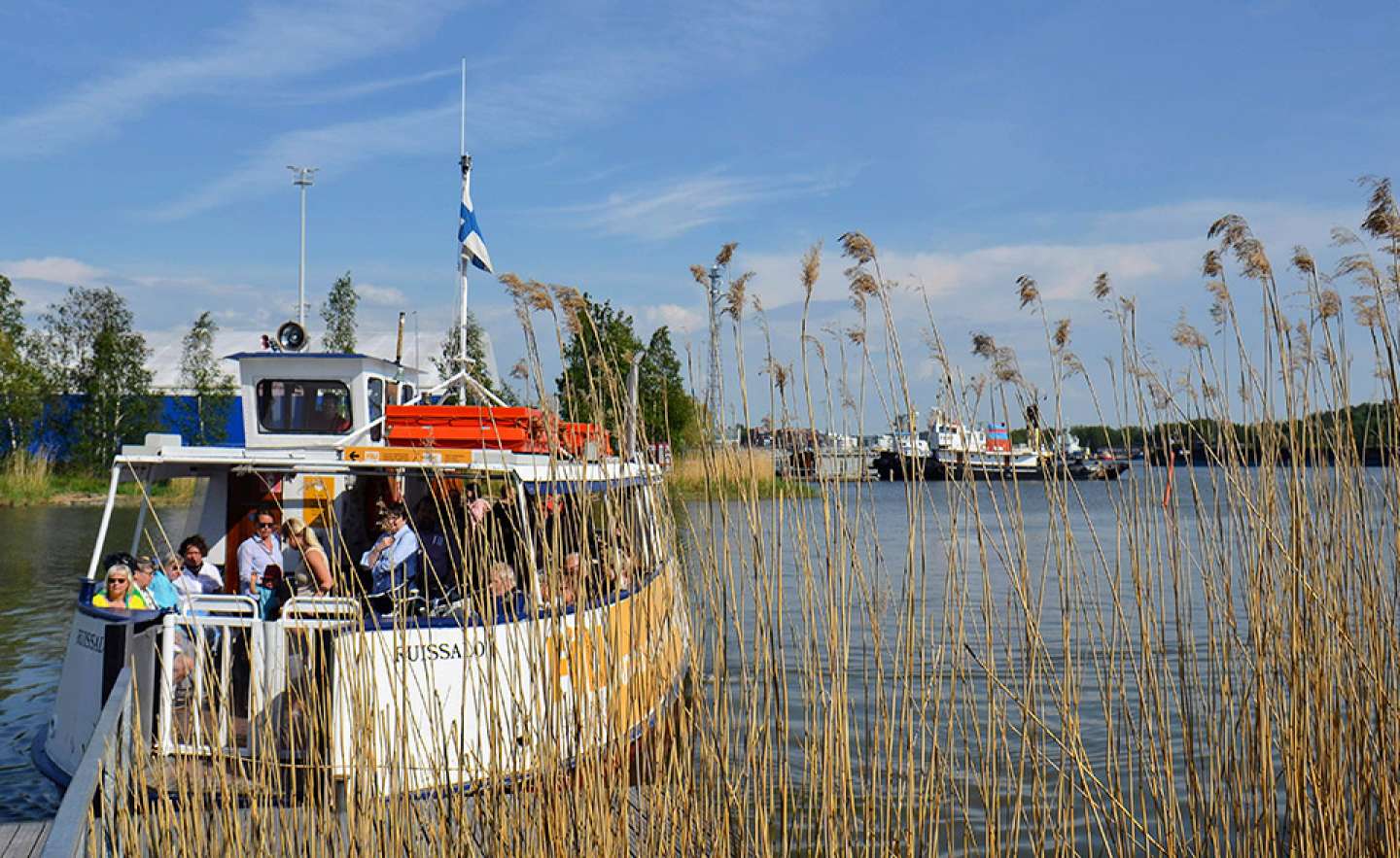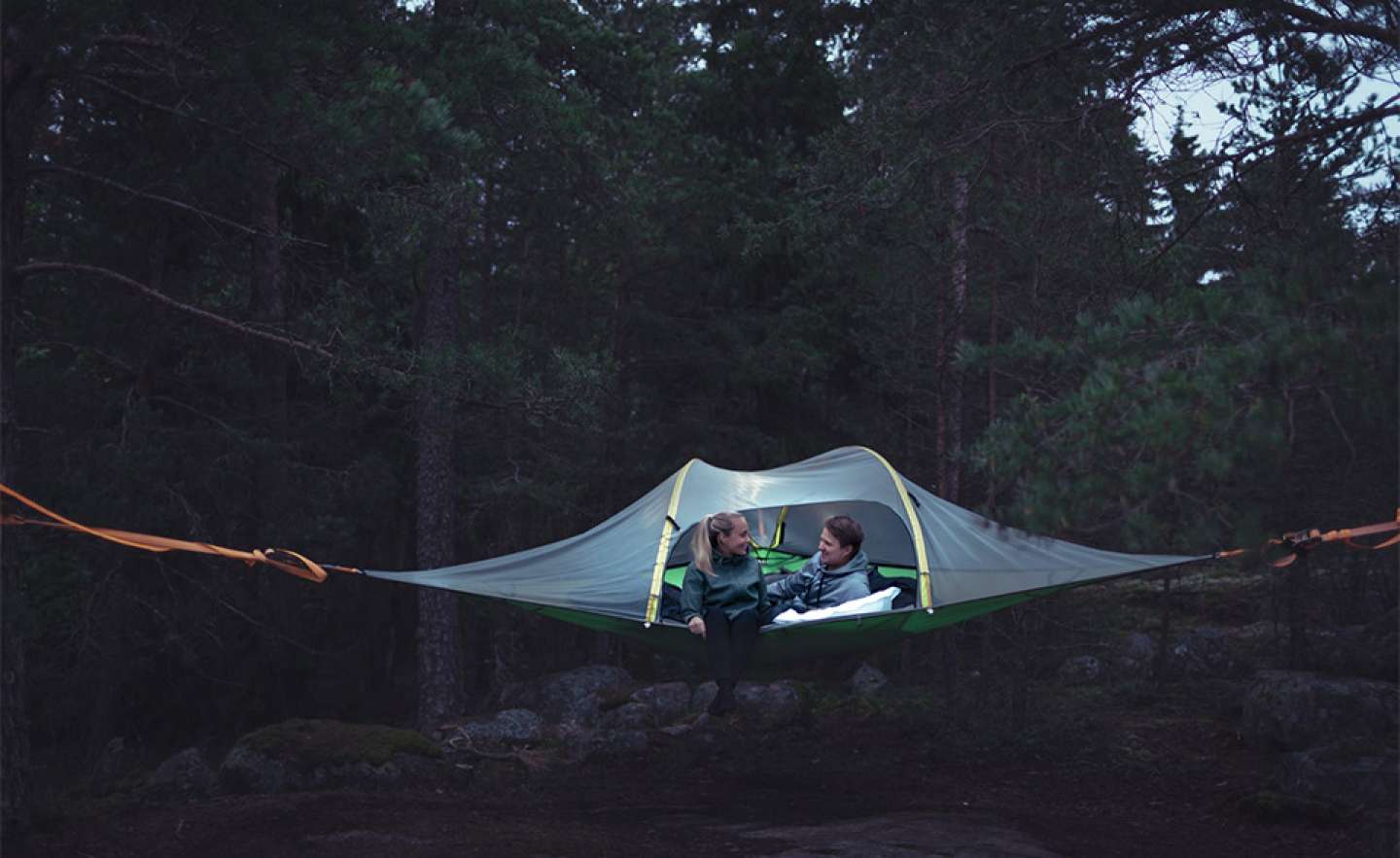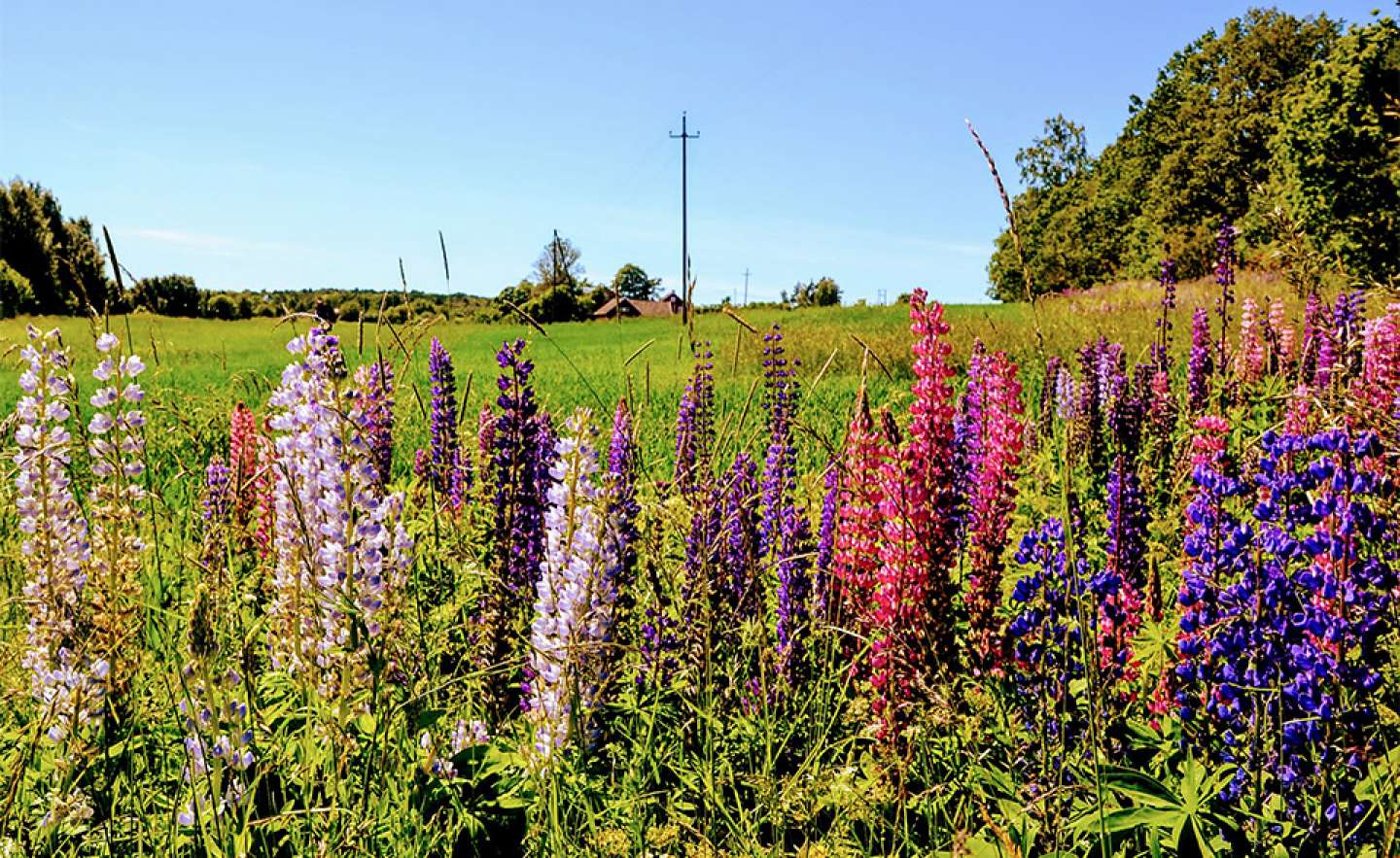 Another place of exceptional beauty right near Turku is Kurjenrahka National Park. A two-hour walking tour around the scenic Savojärvi Lake is a must for those who want to hear stories of its amazing flora and fauna, like the gorgeous cranes who live here on the marshland. During the tour, you will enjoy a cup of coffee and tasty grilled sausages. Public transport will take you to Kurjenrahka in the summertime. These tours are ecologically sustainable.
Did you know that Finnish Nature Day is celebrated in late August? Nature is so important here that Finland has even declared this day as an official flag day. While many other countries also have a similar day, Finland is the only country in the world that raises its flag in honour of nature.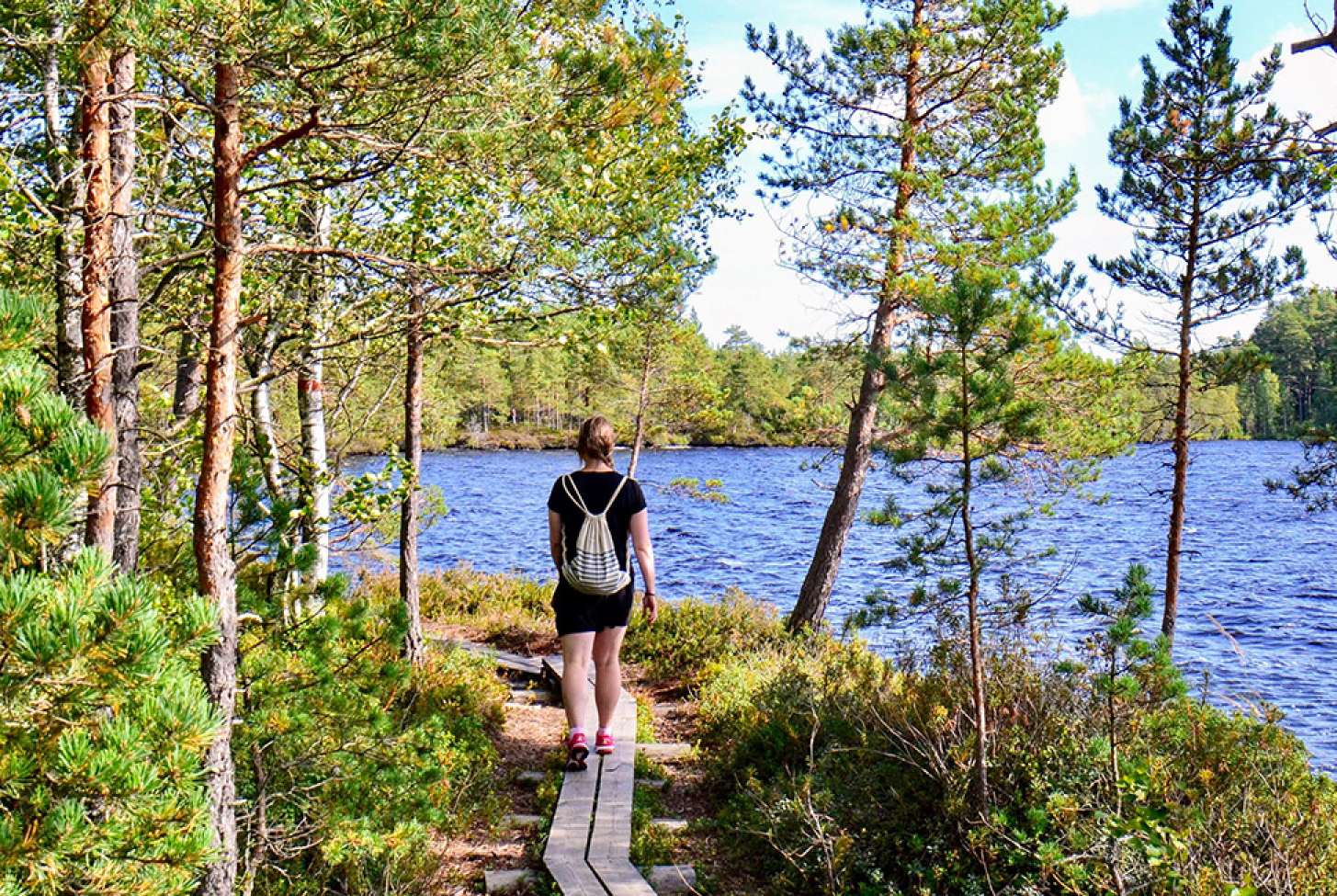 Finally, remember to enjoy the forest according to Everyman's Rights (in Finnish: Jokamiehen oikeudet). These extraordinary rights give travelers permission to roam freely in nature, regardless of who owns the land. You can pick mushrooms and berries, swim in the sea or lakes and stay temporarily overnight, but you should act responsibly. This means you are not allowed to disturb anyone, cut down trees, damage animals, leave litter in the forest, or hunt or fish without permission.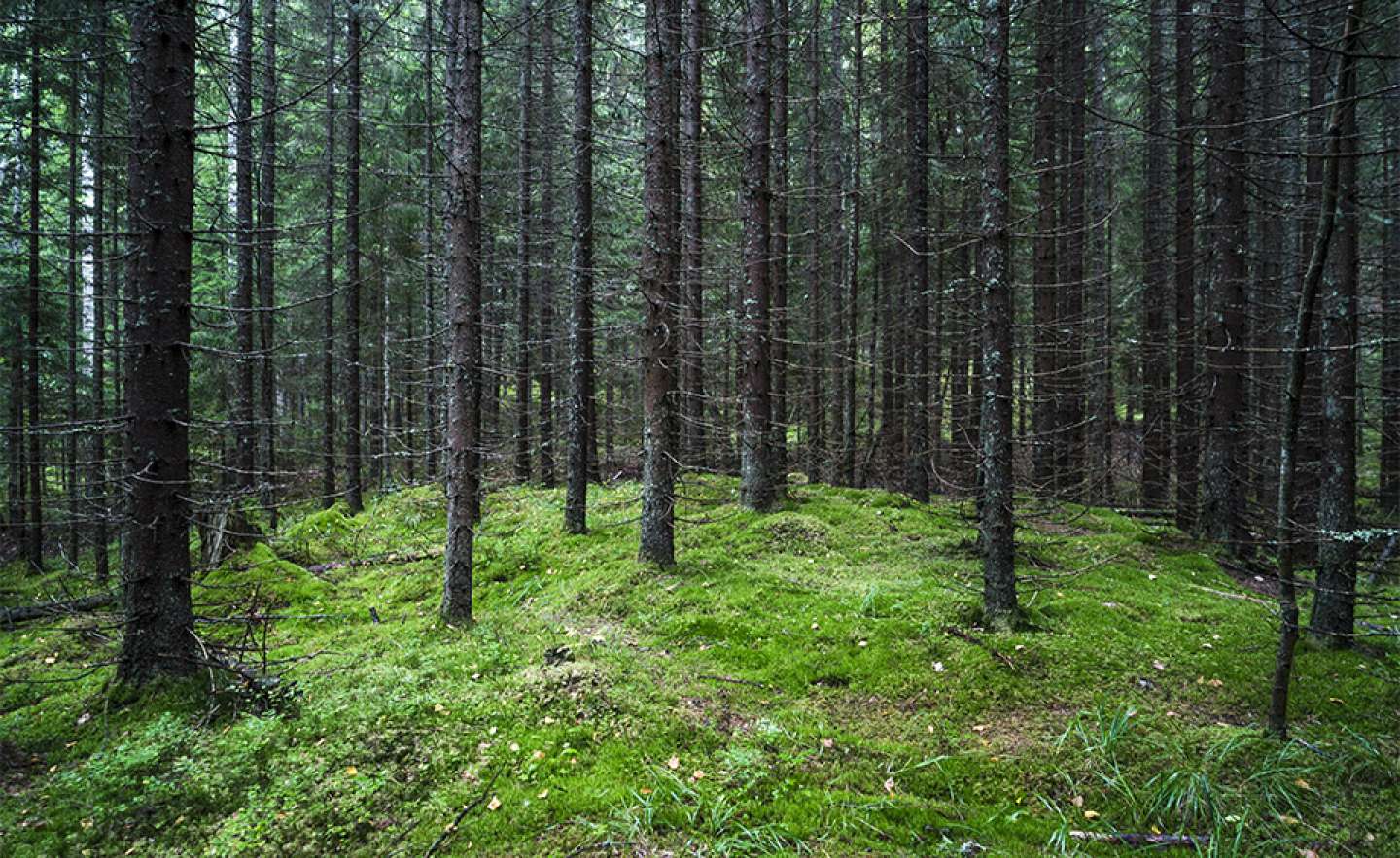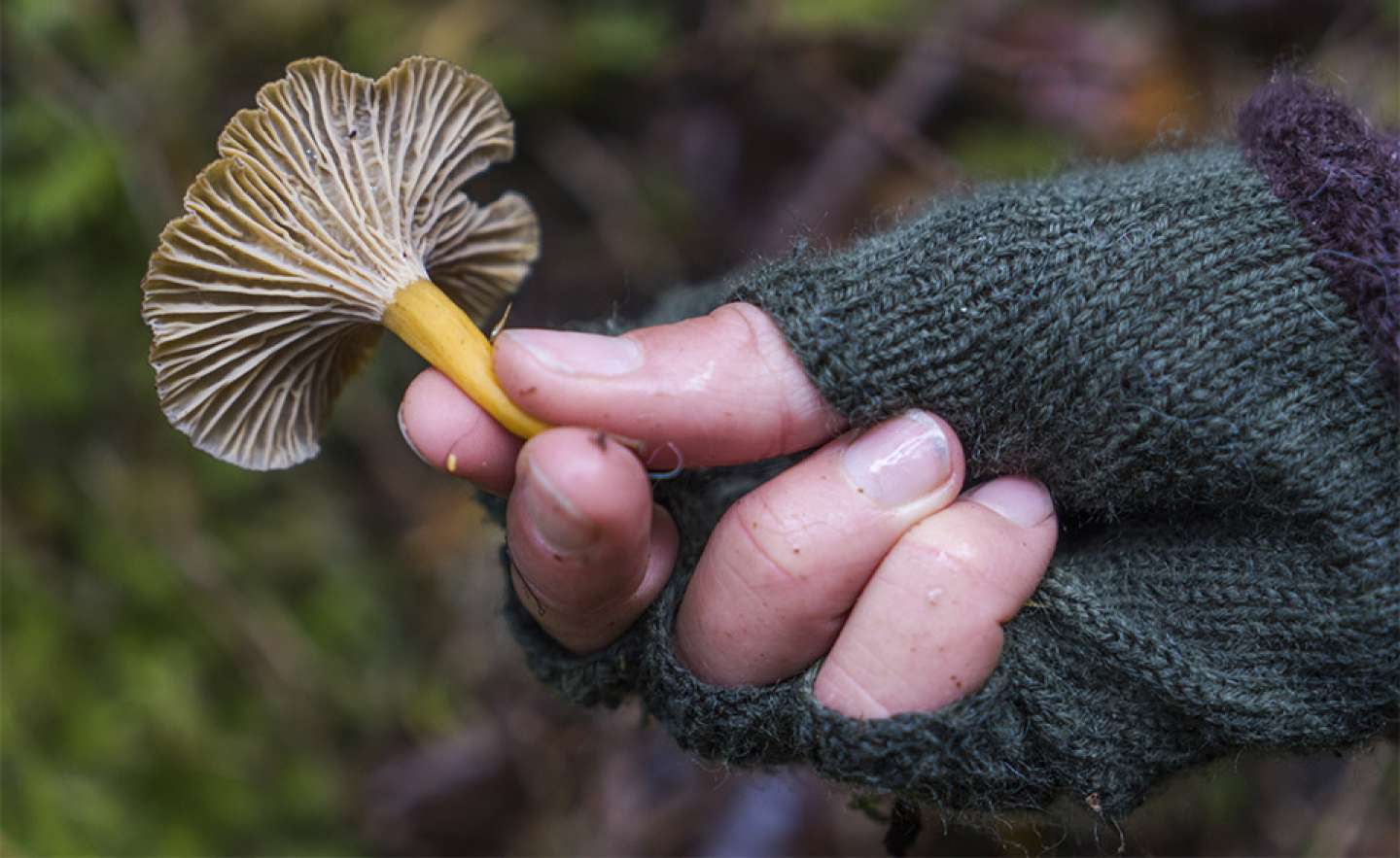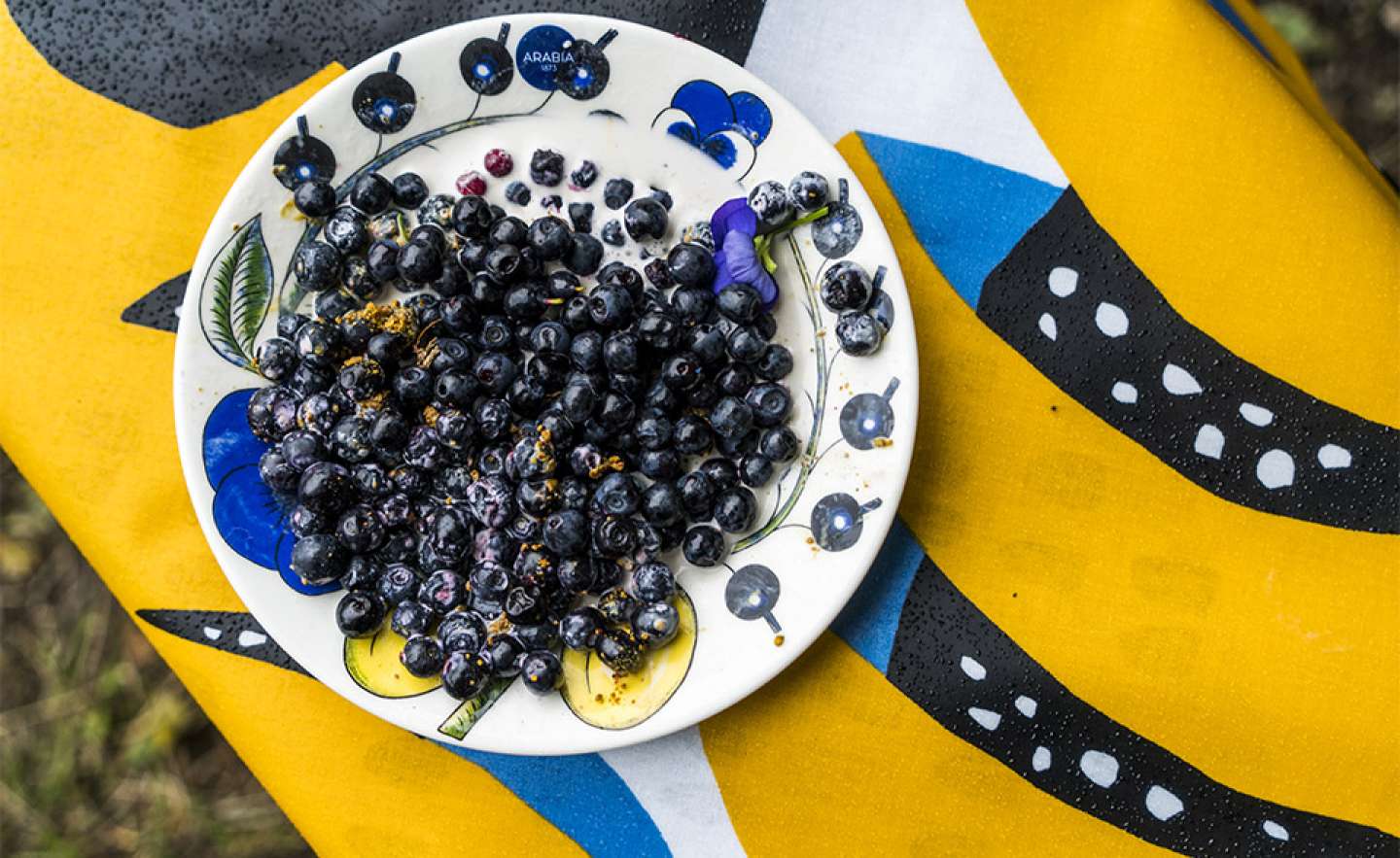 Welcome to the serenity of the Finnish forest: it is waiting for you, ready to share its secrets. Get to know the forest on your visit to increase your well-being, relax, and maybe even become happier.
Text Olga Henriksson. Photos Wang Wei, Kim Allen-Mersh, Riikka Suominen and Pekka Vallila.