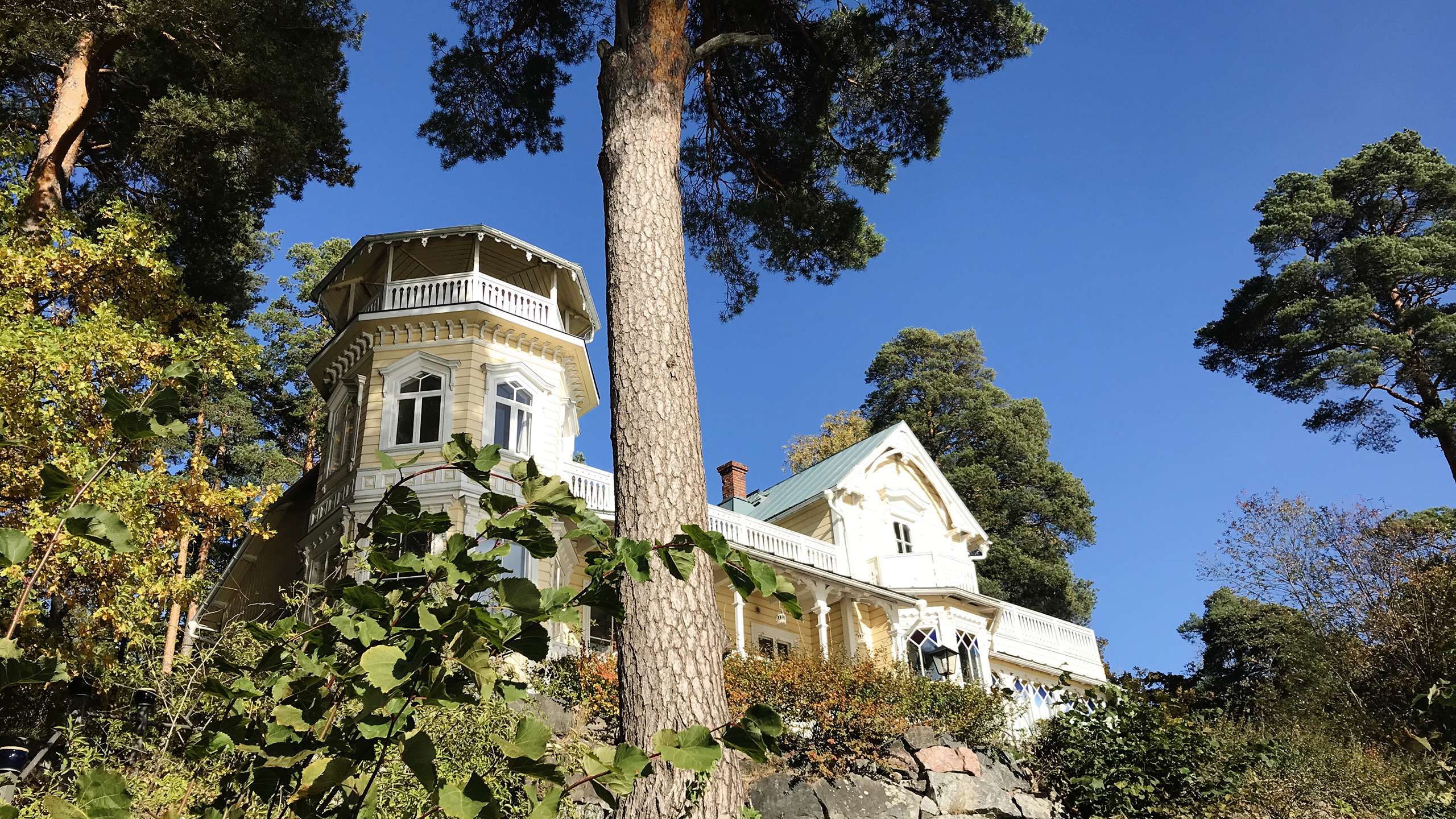 Escape to the island of Ruissalo
If the banks of the Aura River are Turku's living room, then Ruissalo is surely the city's garden. Visit this picture-perfect island to explore the nature trails or experience some turkulainen culture.
If Ruissalo could talk, it would have some great stories to tell. This tiny island experienced the Crimean War firsthand as well as the early days of Finnish aviation. And in 1970, Ruissalo also witnessed the birth of Ruisrock, the second oldest rock festival in Europe.
An idyllic combination of nature and culture
Ruissalo has long been the playground of Turku locals. Centuries ago, the island was the setting for court hunting trips, organised by Turku Castle's own Renaissance prince, Duke John. And, in the 19th century, the wealthy bourgeoisie came to Ruissalo to enjoy their luxurious villas, while others took to strolling along the promenade. Still today, it's a much-loved local haunt. So, what should you do on your visit to this nearby island?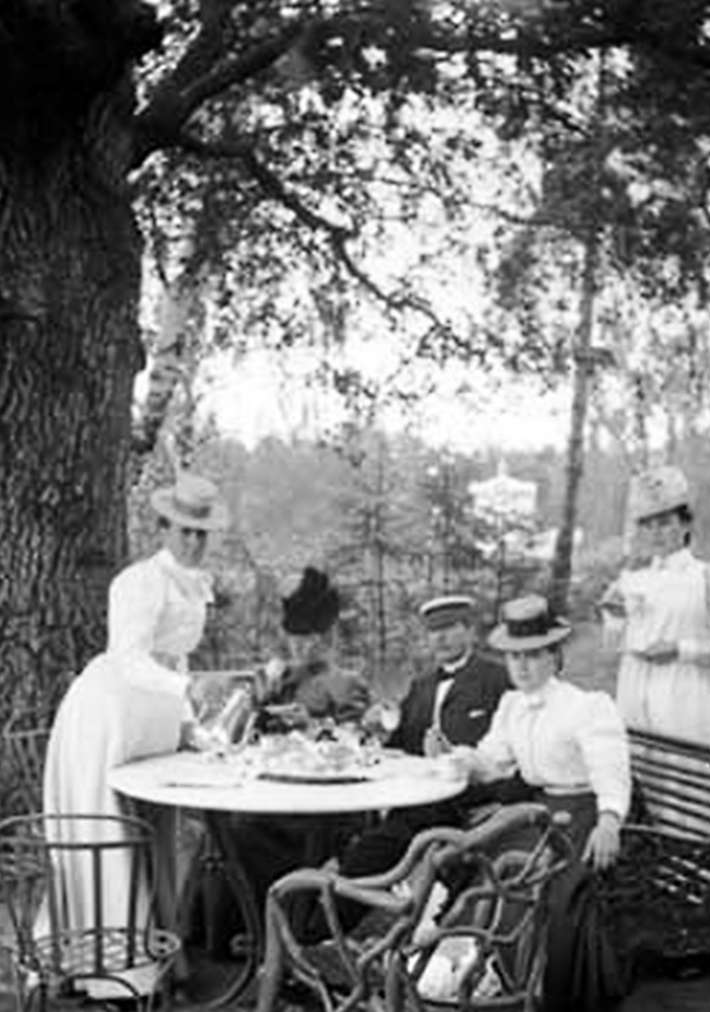 Explore the Botanical Garden – Ruissalo is home to a superb botanical garden, spread over multiple greenhouses as well as an outdoor area. There are more than 5,000 plant species to admire here, and you can also pick up a map to Ruissalo at the information centre.
Hike the Kansanpuisto route – This 8.7-kilometre trail will take you past Ruissalo Boatyard as well as Kansanpuisto Park, best known today as the home of Ruisrock. Along the way, you'll also glimpse some stunning villas in pastel-coloured hues, just waiting to be put on your Instagram feed. Download the Nomadi app (search for Ruissalo cultural exercise) and get started!
Follow the Kuuva route – This 9.5-kilometre trail can also be found on the Nomadi app, but this one will take you past Honkapirtti, which was built during the Continuation War (1941 – 44), and Villa Roma, which brought tomatoes to the palates of Turku locals. It will lead you to the tip of the island, where you'll see the open sea stretching out to the horizon.
Stroll along the promenade – If you'd prefer not to get so sweaty, do as the locals did in the 19th century, and wander along this seaside path. It starts at Kansanpuisto Park, and it will take you past those ornately decorated villas.

Paddle a kayak – Join a guided kayaking tour and see the island from a new perspective. Tours are run by Aavameri, which was recognised for its commitment to sustainable tourism by the Council of the Baltic Sea States.
Dive into the water – Ruissalo's most popular beach is found on the outermost tip of the island. Known as Saaronniemi, this is where you'll find Ruissalo Camping as well as a panoramic sauna, perfect for those interested in trying ice swimming in the winter months. During the summer, it's an ideal setting for a picnic, but if you forget to pack your lunch, Villa Saaro and Ruissalo Camping's kiosk are on hand to come to the rescue.
Hop on your bike – Grab a bike from Carfield Bike Rental or 10bikes and explore the island on two wheels. Keep in mind that Ruissalo is a nature reserve (except for Saaronniemi), so however you choose to make your way around, be sure to follow the marked trails. Remember not to leave any trace of your visit, so leave those lovely buttercups right where they are.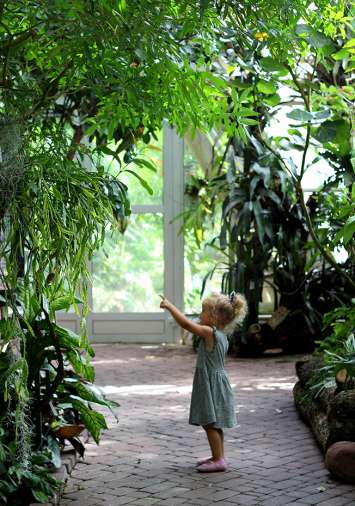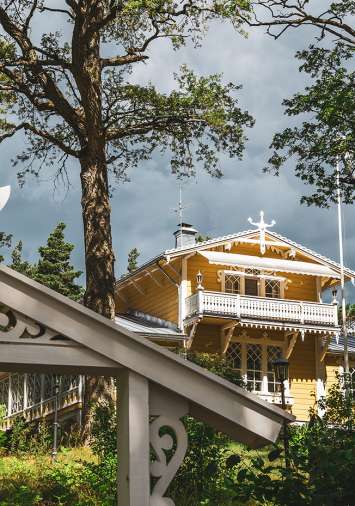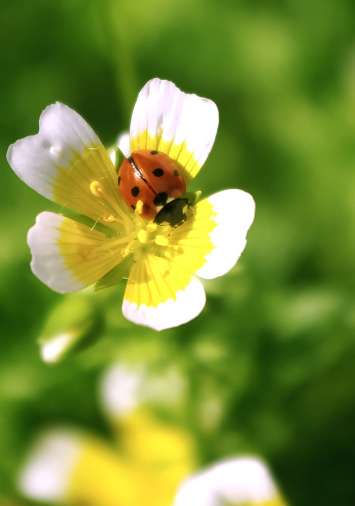 Of course, you can't hike, paddle, swim, or cycle on an empty stomach. For a tiny island, Ruissalo is home to plenty of restaurants and cafés; try out these options!
Ruissalo Boatyard – If you're travelling to Ruissalo by car, bus or bike, you'll notice the road forks to the left after the bridge. This path will take you to the old shipyard area, where Åbo Båtvarf, the largest shipyard in the Nordic countries, operated until the 1950s. Now it's a place that's hip, cool, and delicious. During the summertime, you can feast on pizzas from Zaké Pizzeria & Wine Bar or indulge in a sweet treat from Avelia. And, all year round, you can enjoy some southern-style flavours at Tenlén BBQ & Smokery.
Honkapirtti – Pea soup and pancakes is a big deal in Finland, and it's served pretty much everywhere on Thursdays. But luckily, you can try this combo any day of the week at Honkapirtti. It's found inside a log cabin that was built by Turku military forces in East Karelia during the Continuation War (1941 – 44), and then moved to Ruissalo in 1944.
Ruissalo's Maininki – As featured on Netflix's Restaurants on the edge, Ruissalo's Maininki operates from the traditional pavilion of the Turku Yacht Club. It's only open during the warmer months, so make your way here in summer for some classic dishes.
Villa Saaro – This summertime restaurant is the jewel of the Saaronniemi part of the island. It was built for a merchant way back in 1850, but now it's a popular place to enjoy a refreshing drink, just as two Finnish presidents, Pehr Svunhufvud and Gustaf Mannerheim, once did.
Villa Promenade – Found at Kansanpuisto Park, this café has handmade sweet and savoury treats on offer, ideal for a pick-me-up after a long hike!
Don't forget to check out – Villa Kuuva found at Kuuvannokka, Villa Bella Vista's pop-up Café Paradise, Punainen Tupa, known for its huge, fresh doughnuts, Aura Golf Club's restaurant Oaky, as well as the many pop-up cafés Ruissalo residents set up here and there over summer.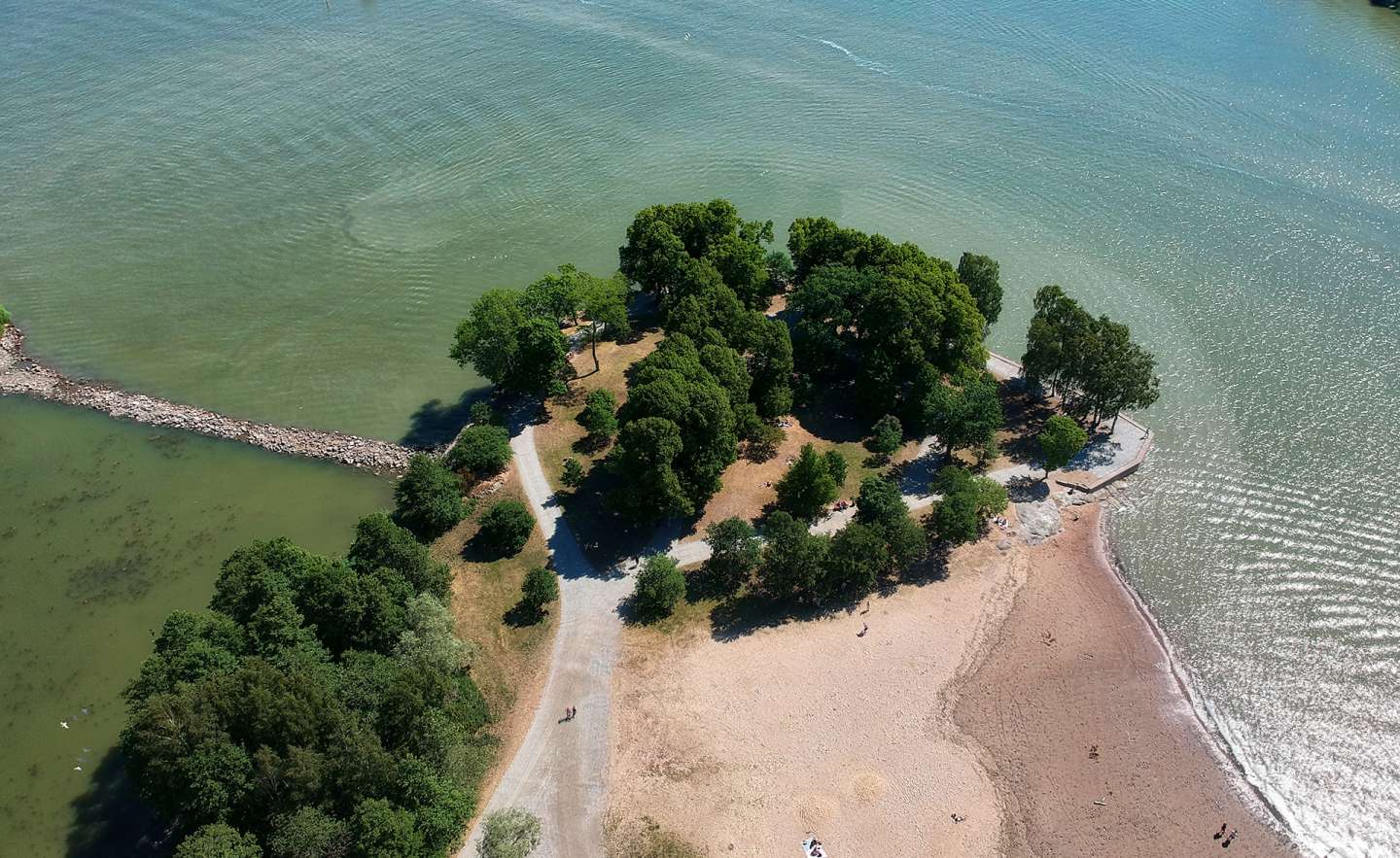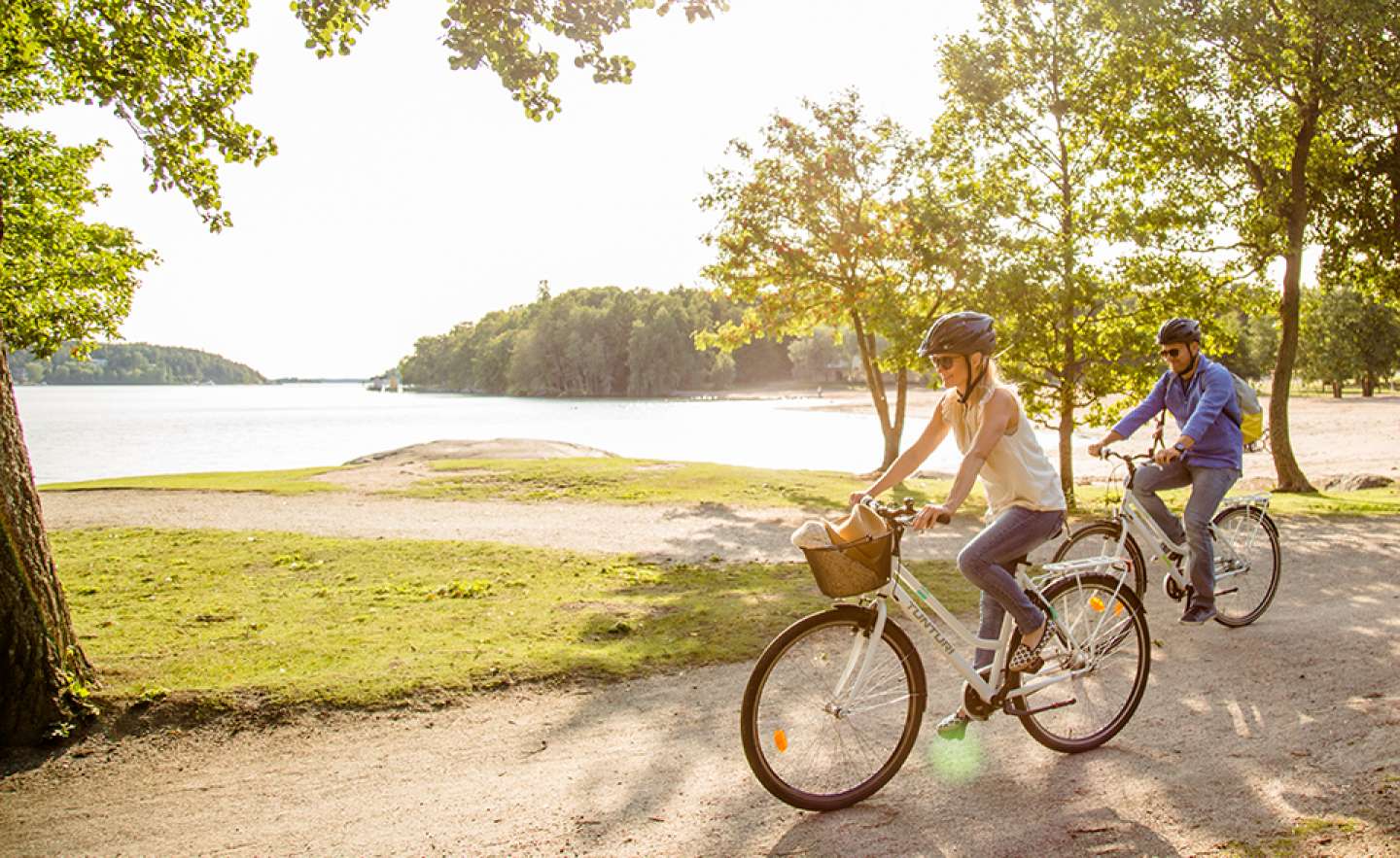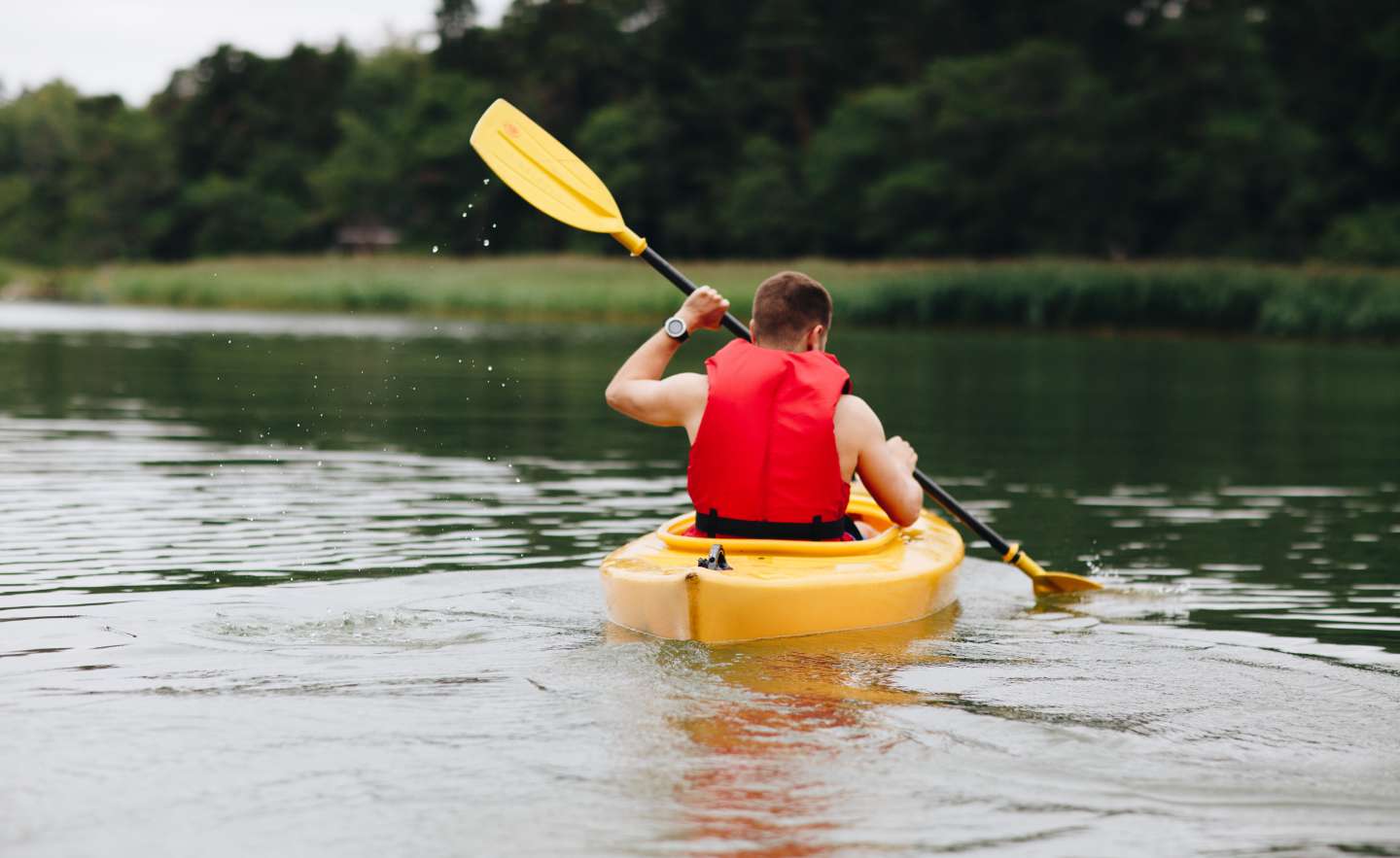 If you can't bear to tear yourself away, Ruissalo has accommodation to suit every type of traveller. Spend the night in a cottage, set up a tent, or pamper yourself at a spa.
Ruissalo Camping – If you're interested in nostalgic camping, head to this well-maintained camping area found on the tip of the island. Ruissalo Camping accommodates both campers as well as guests with motorhomes and caravans. There's also cottage accommodation available; you can rent the entire building, or just a room.

Ruissalo Spa & Hotel – This classic seaside spa is located next to a marina. If you'd like to try camping (but still want to enjoy the luxury of staying in a spa), book a night in a Tentsile. These gravity-defying tents are hung between trees, and they're a great intro for city dwellers to the fascinating world of sleeping outdoors!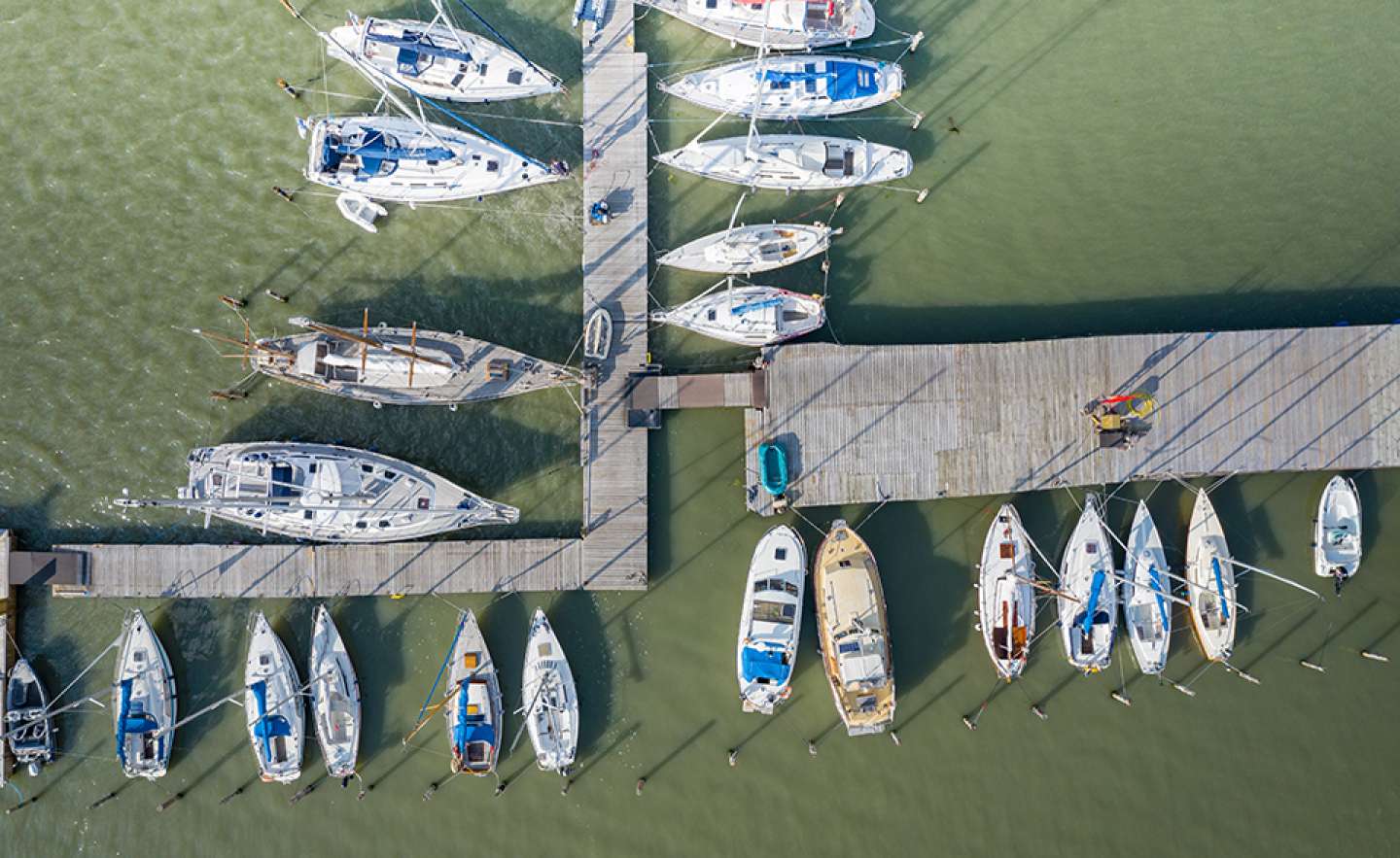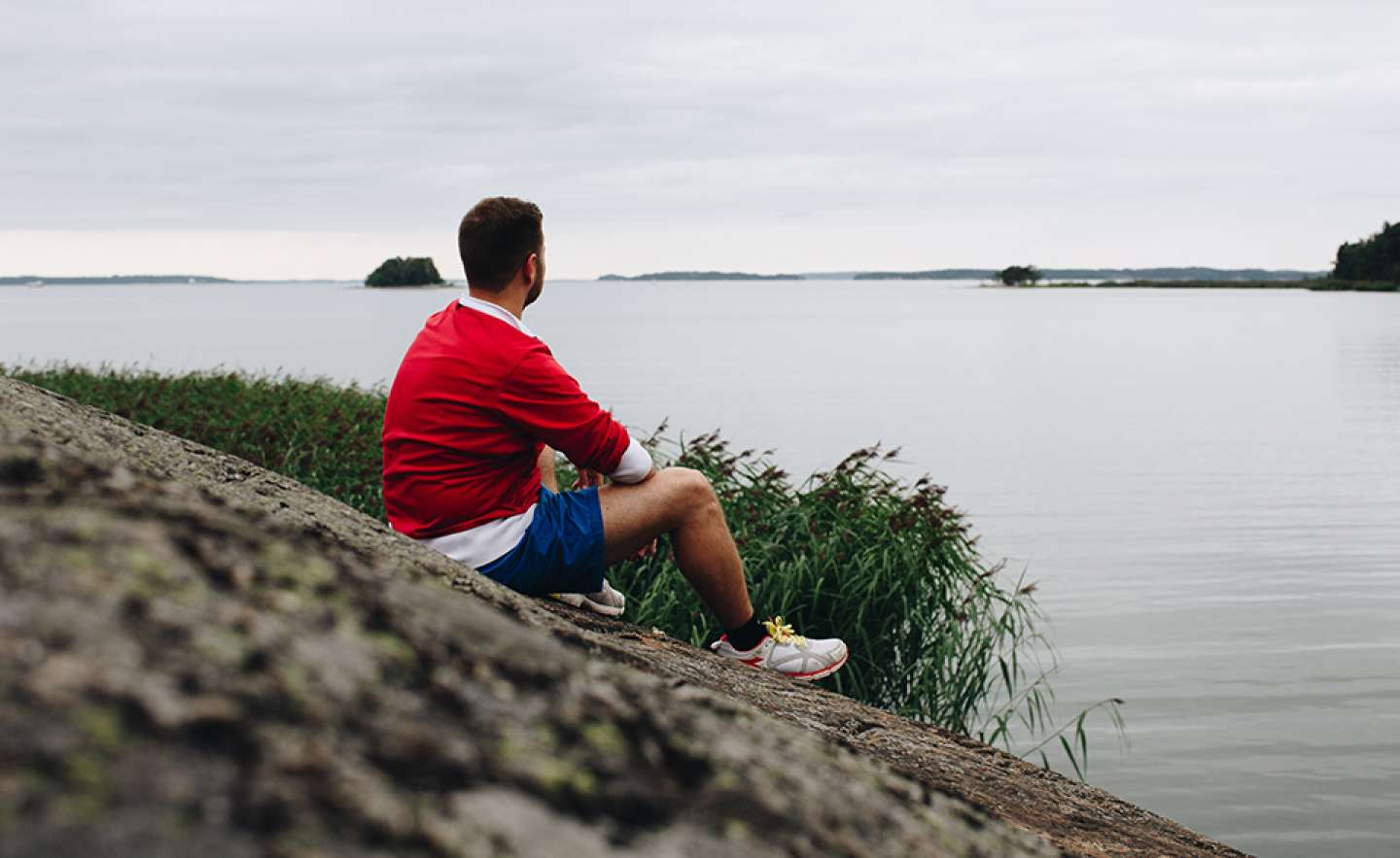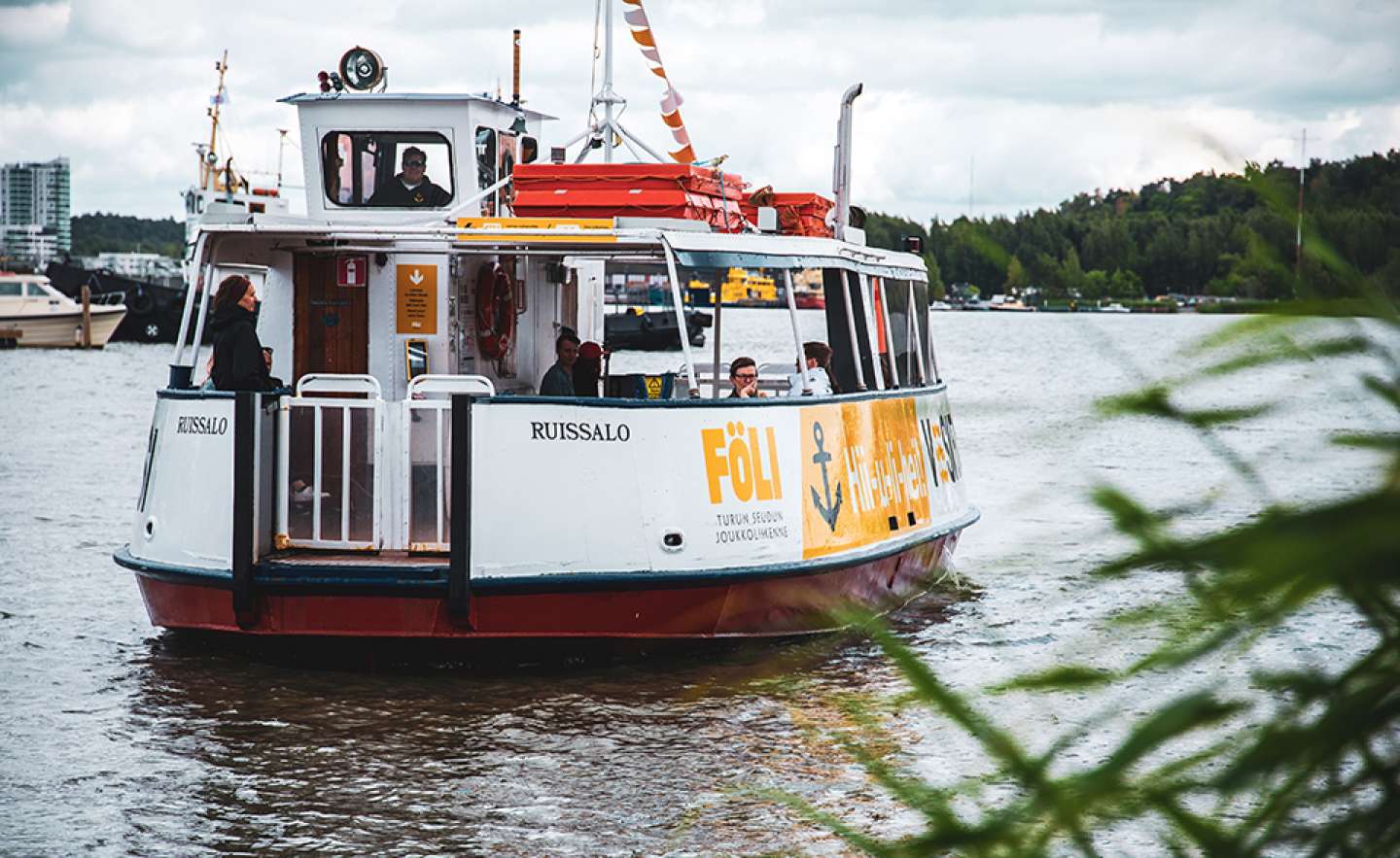 Ruissalo is just a few kilometres from the centre of Turku. Here are the best (and most eco-friendly) ways to get to the island.
By bus – Föli bus #8 will take you from the centre of Turku straight to Ruissalo. The route runs the whole length of the island, all the way to Saaronniemi, where you'll find the Ruissalo Camping area.
By water bus – During the summer season, you can also get to Ruissalo by water bus. They're run by Föli, and they depart from the Aura River, near Martinsilta Bridge. The water bus is the same price as a regular bus ticket: €3 per adult.
By bike – It's roughly 25 minutes from the city centre to Ruissalo by bike, so if the sun is shining, rent some wheels from 10bikes or Carfield Bike Rental.
Text Liina Komi and Kahtleen Cusack. Photos Jemina Sormunen, Kim Allen-Mersh, Jenni Virta & Visit Turku.